15th March 14.51
Sri Lanka Police to investigate 23 individuals who have spread misinformation & fake news about #COVID19, DIG Ajith Rohana said today.
Fake posts about suspected patients escaping, food shortages are being published mainly in Facebook.
DIG Ajith Rohana said stern action will be taken against those 23 individuals.
Meanwhile Sri Lankan Foreign Minister Dinesh Gunawardena denied social media reports that he has tested positive for Coronavirus.
15th March 
Sri Lanka Coronavirus situation update from Epidemiology Unit of Ministry of Health as at 10am, 15th March.
Total of 133 individuals under observation around the country including 5 foreigners.
10 active Coronavirus patients.
---
16th March declared a Public, Bank & Mercantile holiday to prevent outbreak of Coronavirus, according to Government Information Department.
Hosting events prohibited for two weeks with effect from tomorrow (15). Police to take strict action against all violators : Police Media
---
"All travel beginning from France, Spain, Germany, Switzerland, Denmark, Netherlands, Sweden & Austria to Sri Lanka will be banned"
---
Dont be deceived by false rumours spread via social media with regard to coronavirus in Sri Lanka, strict action will be taken against such reports, Sri Lanka Police statement.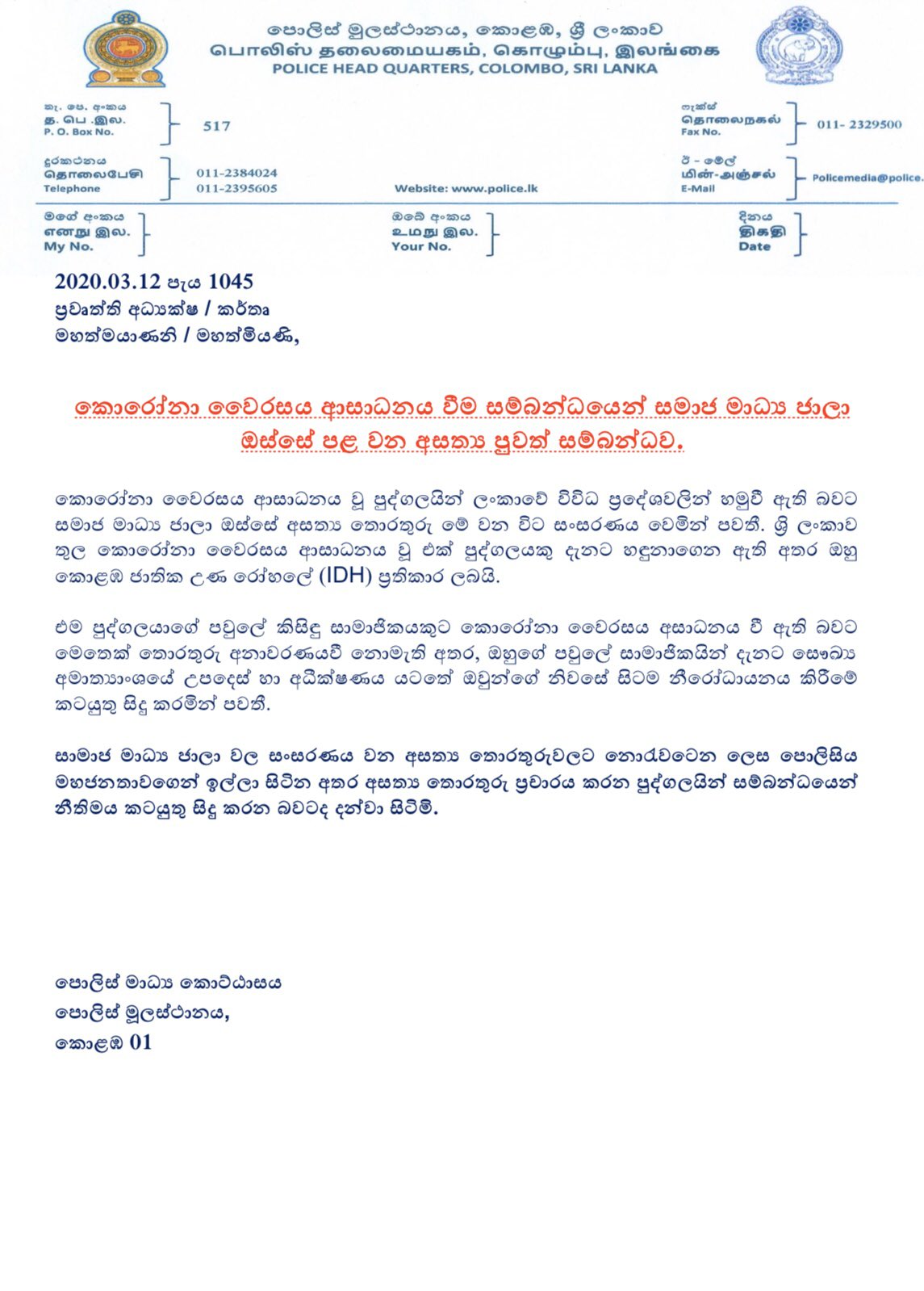 ---

FAKE NEWS
"If FAKE NEWS not stopped immediately, this country will be destroyed"
Sri Lanka's Telecommunications regulator TRCSL also advised public to refrain from misuse of all forms of telecommunication services to circulate or share false or fabricated information on Covid-19, which creates unnecessary panic among the general public.
"This is a punishable offence in terms of the law." TRCSL said.
---
Hospitals 
IF you have a fever, cough or difficulty breathing these are the state hospitals in Sri Lanka with testing facilities for the coronavirus. The private sector hospitals so far not permitted to carry out tests for the novel coronavirus, according to the Health Authorities.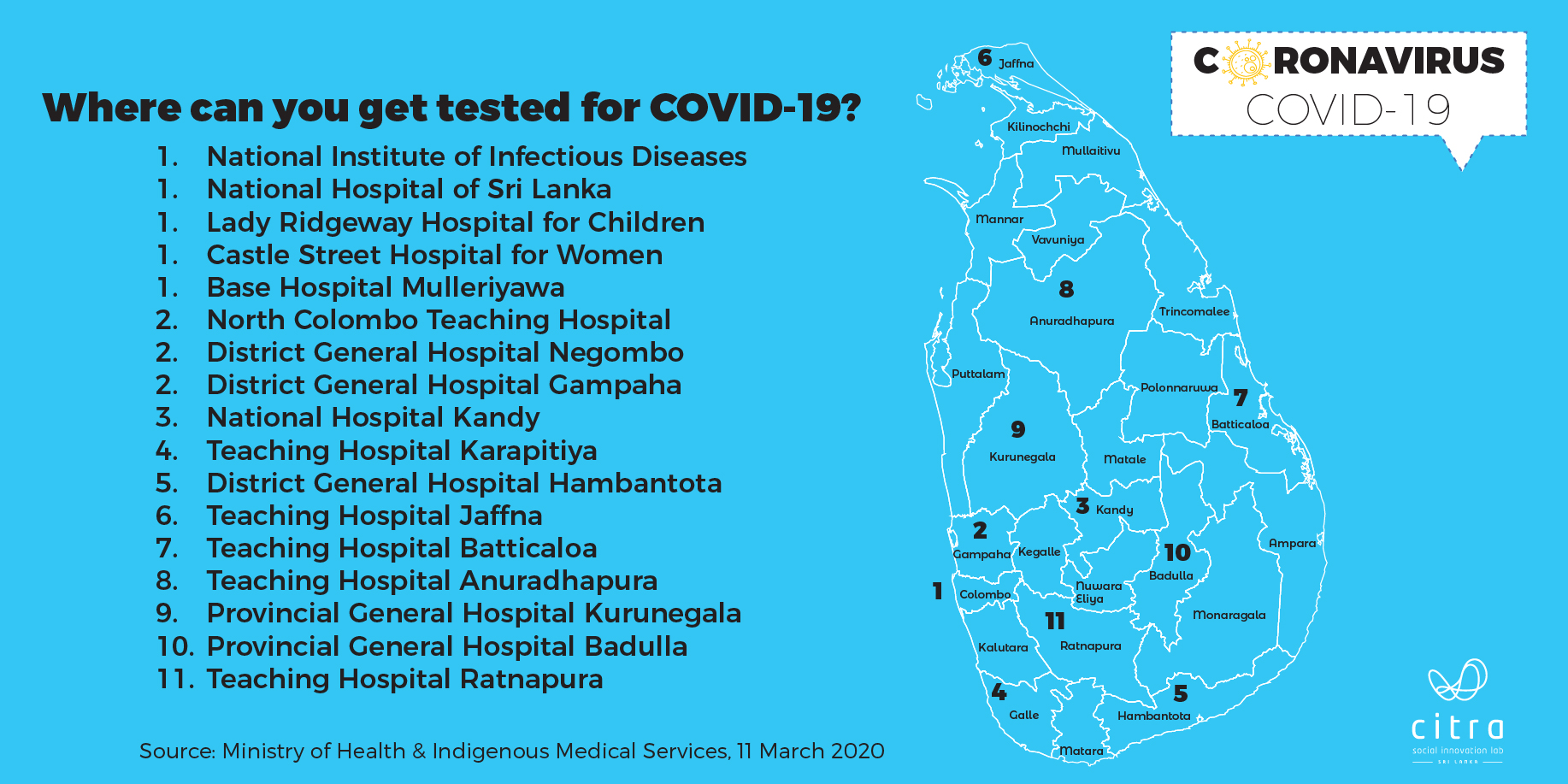 ---
March 14
Sri Lanka Navy, in collaboration with the Suwaseriya Ambulance Service, Firefighting Unit of Colombo harbour, Harbour Health Service and doctors from National Quarantine Unit conducted a drill at the harbour on 13th March 2020 to rehearse Standard Operational Procedure that could be adopted in the event of transferring a suspected COVID 19 contracted patient from a ship to the relevant hospital ashore and quarantining a particular area on the land.