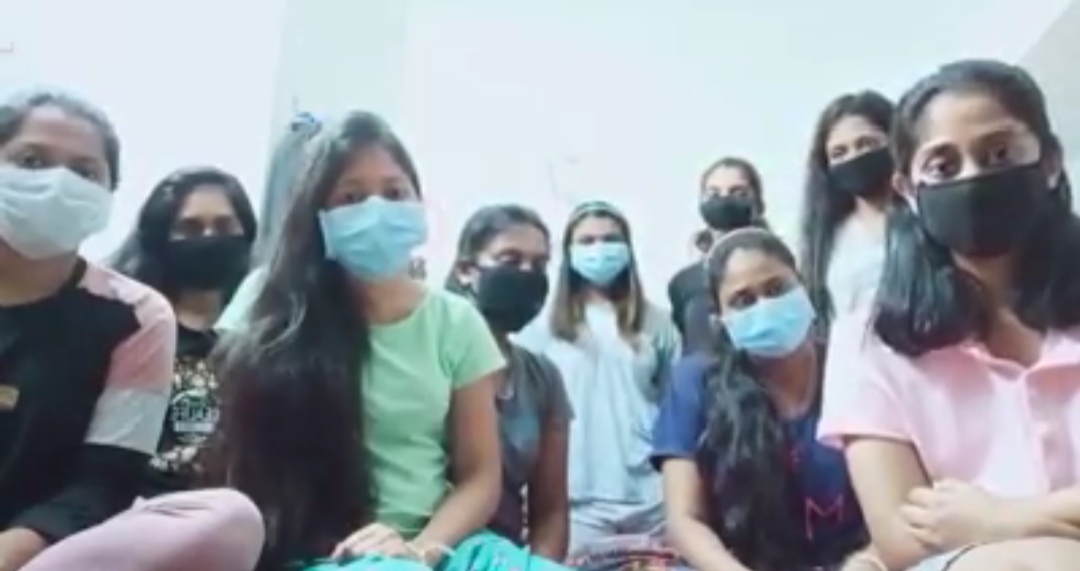 A video posted by Sri Lankan students in Lovely Professional University, Punjab, India is being circulated widely on Facebook circles in Sri Lanka.
Talking from their hostel premises on behalf of the rest of their Sri Lankan colleagues, one girl stated in the video that an Indian university colleague has been reported to be Covid-19 positive. They also mention that they feel very insecure due to the prevailing situation.
"Our parents put their utmost best efforts and spoke to the University Administration to make arrangements for our return, even before the lockdown. They kept telling us that everything is under control, but we feel it is not, and that is why we thought of speaking out like this", she said.
Adding further, one of them said that it has been a month since the university was closed down, but since the workers in the mess and cleaning department are outsiders, they are suspicious that the infected colleague might have contracted the virus through any of them.
"We are unable to purchase groceries because the grocery shop is closed. Our only means of food is the mess and we feel that it's unsafe to be there. We think we are still healthy, but if at all there's a need to visit the hospital in the university premises, we feel that's harmful too. We are ready to submit to any conditions imposed by SL Govt. All we need is to return to our country," another girl echoed the thoughts of the students.
Meanwhile, the Chancellor of Lovely Professional University in Punjab has also written to the President of Sri Lanka, saying that they're ready to send the Sri Lankan students home if the SL govt. can make the necessary arrangements, given the lockdown in India maybe extended further and the students are in stress due to it.
It must be noted that many other students from Sri Lanka studying abroad have also requested the Sri Lankan government to allow and arrange for their return.