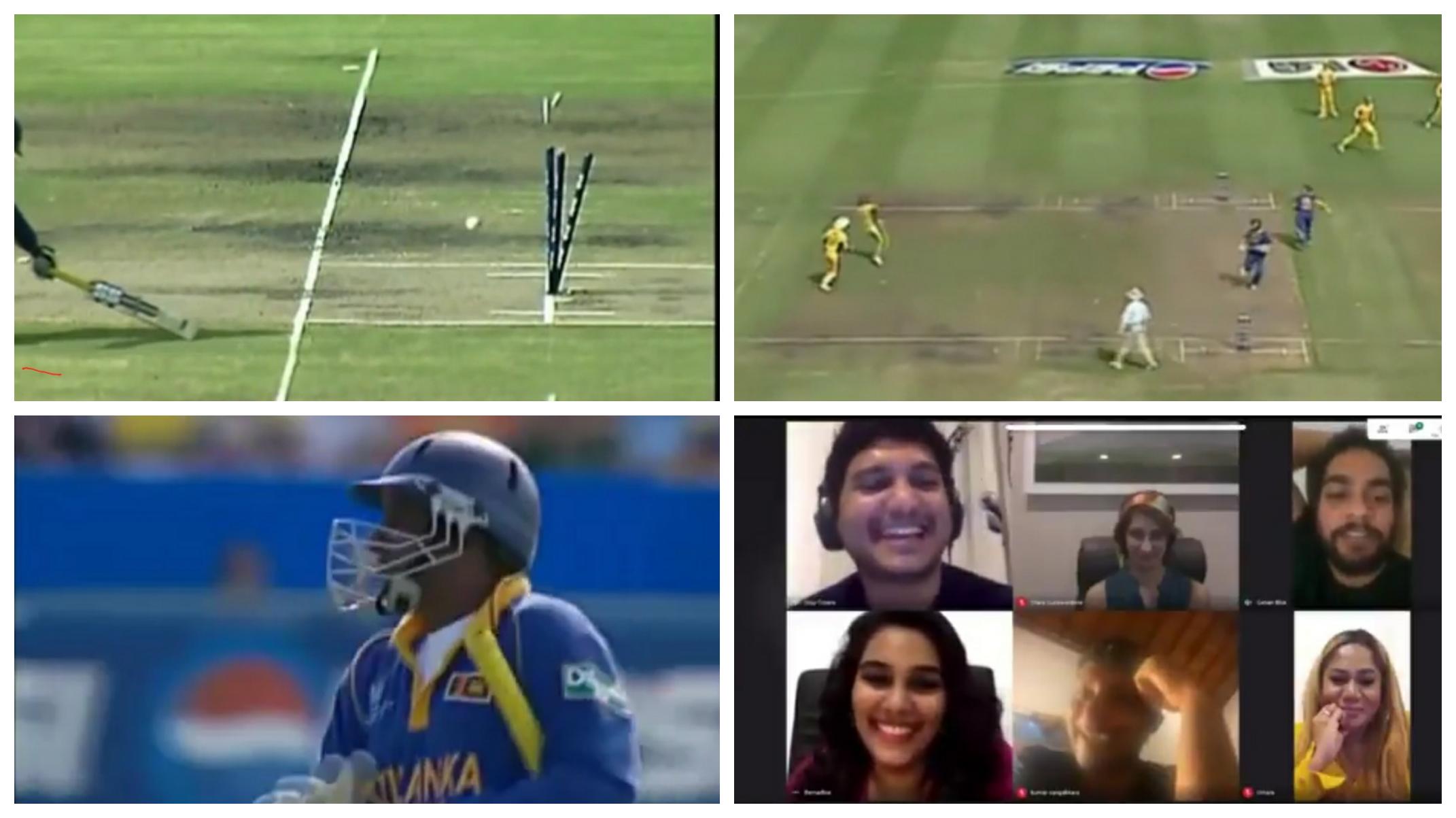 Former Sri Lankan Cricketer Kumar Sangakkara answered a question that has been bothering cricket fans in Sri Lanka for decades now.
Popular vlogger and artist Gehan Blok in a live conversation online organized by AIESEC unit of Sri Jayawardenapura University, asked the Ace cricketer as to why did he run Aravinda De Silva out at the semi final game against Australia in the 2003 World Cup.
He also jokingly said that he will never forgive Sangakkara for doing that despite him being an idol for cricket lovers.
In reply to the question, Sangakkara cheekily replied that all he wanted to say about it is that nobody runs anyone out, but they run themselves out.
I finally got a chance to ask @KumarSanga2 that one burning question that has been on everyone's mind for the past 17 years…

Sanga i love you bro! You the GOAT and thank you for being a great sport.#kumarsangakkara #gehanblok #dinocorera #otaragunewardene #umarasinghawansa pic.twitter.com/6aKvKF8FfS

— Gehan Blok (@Bloktimus) May 18, 2020