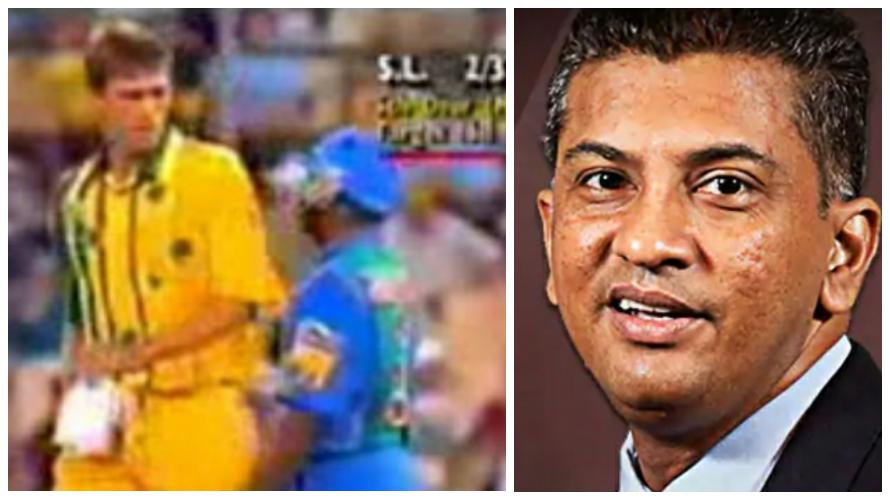 In a time where BlackLivesMatter movement is taking the world by storm, including the field of cricket with former Windies Captain Darren Sammy accusing his IPL Franchise teammates of throwing racist slurs at him and fellow teammate Sri Lankan Thisara Perera, another such instance of racial abuse on the cricket field came to light almost 2 decades before through an autobiography.
Former Sri Lankan Cricketer and former International Cricket Council Match Referee Roshan Mahanama claimed in his autobiography that acclaimed Australian pacer Glenn McGrath had called Sri Lankan star batsman Sanath Jayasuriya a "black monkey" during a match held in 1995, as reminisced by Mahanama in his book published in 2001.
However, McGrath and Cricket Australia refuted the claim, whereas McGrath went onto the extent of threatening legal action against Mahanama.
Mahanama says in his book that Jayasuriya shared in the dressing room with his Sri Lanka teammates that he was abused by McGrath. "Glenn is a great bowler. But that doesn't allow him to say whatever he wants to the other players," he had noted in his book.
Although famously called as "the Gentlemen's Game", cricket has had its fair share of racism. The most recent of them being Former ODI captain of Pakistan Sarfaraz Ahamed calling South African Andile Phehlukwayo "Kaala (Blackie)", which was caught on stump mic in an ODI in January, 2019. In 2008, India's Harbhajan Singh was banned for racially villifying Australia's Andrew Symonds who comes from an Aboriginal background.