Executive provide trustworthy, comfortable, and reliable travel services to give clients more than just a transportation solution which makes the journey an efficient and pleasant experience. After the devastating Easter bombings, they had to begin everything from the scratch and with a handful of exclusive clientele. As they celebrate their first year in operation, they have shown a rapid growth in the industry to become a trendsetter and today there are over 70 professional chauffeurs employed directly under Executive payroll who drive some of the most important and influential people who visit Sri Lanka.

"Live with no excuses and travel with no regrets" is what Oscar Wilde once said. If you're on your way to a much-anticipated event or much-deserved vacation, or a business meeting, you may have a desire to get there in comfort, luxury, and style. If you're having trouble choosing between the options, Executive are here to ease your mind. The staffs of The Executive are true professionals that go out of their way to accommodate your luxurious ground transport need. Their chauffeur-driven car service underlines the importance of safety for which they prioritize professionalism at all times. With their friendly chauffeurs and immaculately maintained vehicle, they will take you wherever your itinerary demands you to be.
With the trustworthy service, Executive have earned repeat business from some of the largest companies in Sri Lanka. Their wealth of knowledge and experience allows them to deliver a superb service that never compromises on quality. Regardless of the occasion that you have in mind, they tailor-made the car service to meet your specific ground transport needs. They plan thoroughly, monitor and communicate effectively to bring you the best car service available in Colombo.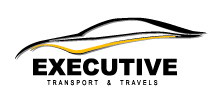 In-addition to all the tiny little details they focus on, they are taking all the necessary steps in training all their chauffeurs to ensure that they follow correct safety procedures, for both its clients and themselves. Executive are following all the Health Ministry recommendations for transport providers to prevent the spread of the COVID-19 virus. For an instance, prior to each new client entering the vehicle, the chauffeur will sanitize the seats, door handles and all surfaces where the previous passenger had contact. Once the car has been fully sanitized, the chauffeur will then wash his hands again. Upon arrival at the car, chauffeur will offer hand sanitizer and wipes. 
"We understand the business traveler, airport commuters or any traveler for that matter. The bottom line is that you need us to be reliable, and that means on time with dedication each time. We built our business based on these criteria to make sure we are the best in the business. We will make sure that our fleet matches your personal style preferences and allow you to pick your specific models you desire. Our clients want to work with the most trustworthy ground transportation company they can trust, especially when we face unprecedented times like these, that's why we are the favorite among them. We have always been appreciated by our clients due to our easy booking, affordable pricing policies and most importantly, how we look after own employed chauffeurs. Our chauffeurs are extremely professional, welcoming and complimentary. We are extremely happy with our service and invite you to enjoy our service and see all that we have to offer." says Ms. Dhanushka Weerasinghe, Chief Operating Officer of Executive.