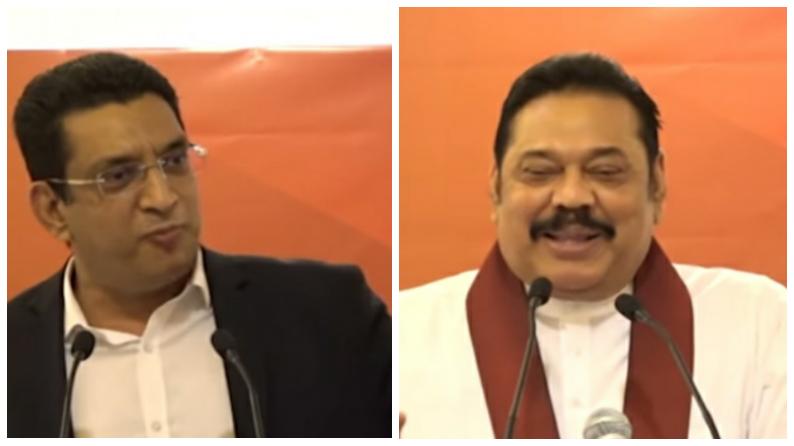 The Sri Lanka Podujana Peramuna (SLPP) is confident of receiving the support of the Muslim Community in the upcoming Parliamentary polls, Prime Minister Mahinda Rajapaksa said.
"There was once an old saying which says we will get Biryani, but the vote is for the United National Party (UNP). But now I can confidently say, the SLPP will get both the Biryani and the votes" he said, addressing an event hosted by the SLPP Muslim Alliance in Dehiwela yesterday (29).
The PM said that even though there is an opinion that the SLPP did not receive the support of the Muslim Community in the past, he would like to remind all that the party did have the support of a certain group of Muslims.
He further called on the Muslim Community to rethink before listening to the advise of certain Muslim politicians, such as Rishad Bathiudeen and Rauff Hakeem.
"An issue arose with the final rights of patients who died due to COVID-19. The decision to cremate or bury the bodies had caused an issue. These are not decisions taken by us.The decisions were taken by a Board consisting of Doctors and other experts. We cannot go against the decisions of health experts." he said.
The Prime Minister said politicians such as Bathiudeen and Hakeem are attempting to put this issue on the Government.
Commenting on the efforts taken by the Government with regard to the coronavirus pandemic, the PM said complete credit must be given to President Gotabaya Rajapaksa for the containment of the virus and success of related operations in Sri Lanka.
The President's quick decision to close schools and airports, to deploy the Military, and various other measures, at a time when other countries were yet to implement restrictions, helped to contain the spread of COVID-19, he pointed out.
PM Mahinda Rajapaksa further said that the Prime Ministerial Candidate of the Samagi Jana Blawegaya (SJB) Sajith Premadasa has said that he can work together with President Gotabaya Rajapaksa.
He added that the SLPP can work better and closer with President Gotabaya Rajapaksa than Premadasa.
Addressing the event, President's Counsel Ali Sabry said close to 98 reports from the National Intelligence Unit had been submitted to the National Security Council, but the Yahapalana Government had ignored all and allowed the Easter Sunday terror attacks to occur.
The Muslim Community is suffering as a result of this action, he said.
Sabry further said today the Muslim Community is suffering in fear, suspicion and isolation due to the so called Muslim leaders dragging them down that direction.
"We cant allow the Muslim Community to continue to go down that direction." he added.
(Newswire)