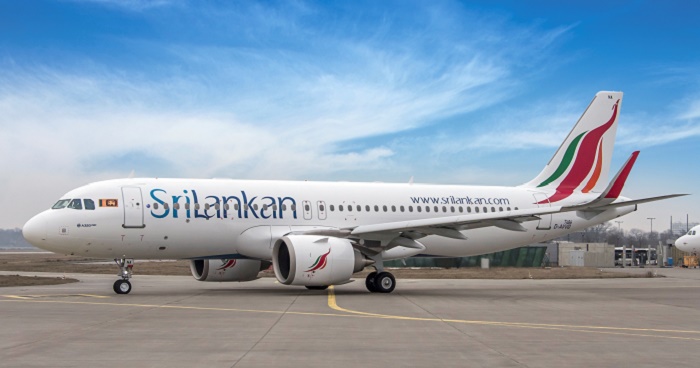 By Vyshnavy Velrajh
The Government is contemplating the resumption of repatriation flights, with the immediate focus on the Middle East, especially the United Arab Emirates (UAE).
Sri Lankans who were stranded overseas due to the COVID-19 pandemic were being repatriated in batches by the Government since March 2020.
However, the repatriation process was temporarily halted from 15 July with the last flight arriving from the Maldives, due to a shortage in quarantine centres as a result of the coronavirus outbreak in the Kandakadu Rehabilitation Centre.
The Additional Secretary to the President, Admiral Jayanath Colambage told Newswire that the Government has been made aware of the hardships faced by Sri Lankans stranded in the Middle East, especially Dubai, the UAE.
He said the Government is contemplating the resumption of repatriation flights and is in continuous discussions with the Military to ascertain the necessary quarantine facilities for returnees.
Once assurance is obtained on the quarantine centres, the Government will immediately resume repatriation flights.
Attention will be focussed to immediately repatriate those stranded in Dubai and Abu Dhabi in the UAE as it is the responsibility of the Government to help fellow Sri Lankans facing hardships overseas, he added. 
Meanwhile, nearly 52 passengers have arrived in Sri Lanka on four separate flights.
The National Operations Centre for Prevention of COVID-19 said four (04) passengers arrived on flight EK 654 from Dubai, the United Arab Emirates (UAE) yesterday.
The Centre said fourteen (14) passengers arrived via flight UR 668 from Doha, Qatar this morning.
Twenty-one (21) persons arrived on flight TST 9934 and thirteen(13) more arrived on flight UL 1026 both from Chennai, India this morning.
All 52 passengers have been placed in mandatory quarantine at Military- operated quarantine centres. (Newswire)