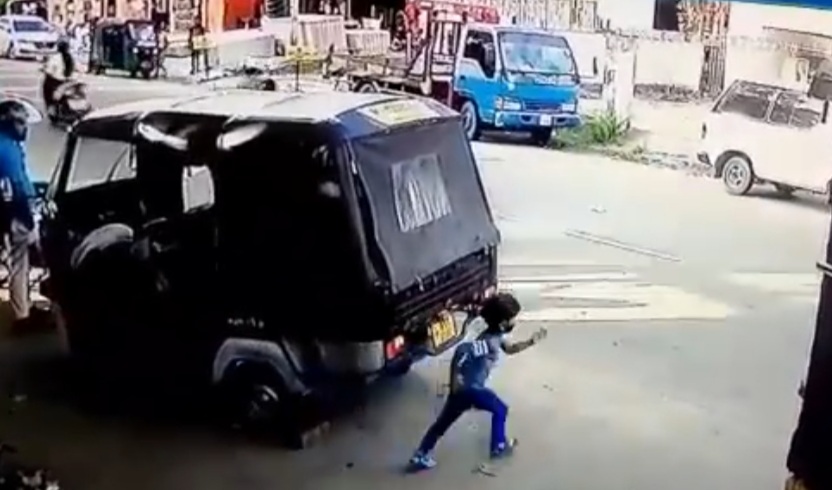 A 3 ½ -year- old boy has sustained serious injuries in an accident reported near the Walasmulla school today.
The child had been hit by a three-wheeler while he had run across the road after getting down from his father's three-wheeler which was parked to change a tyre.
The injured child was admitted to the Walasmlla hospital and later transferred to the Matara General Hospital for further treatment.
T
The driver of the three-wheeler which knocked down the child has been arrested and will be produced before the Walasmulla Magistrate's Court.
Parents have been requested to be vigilant on the whereabouts of their toddlers to prevent such accidents. (Newswire)