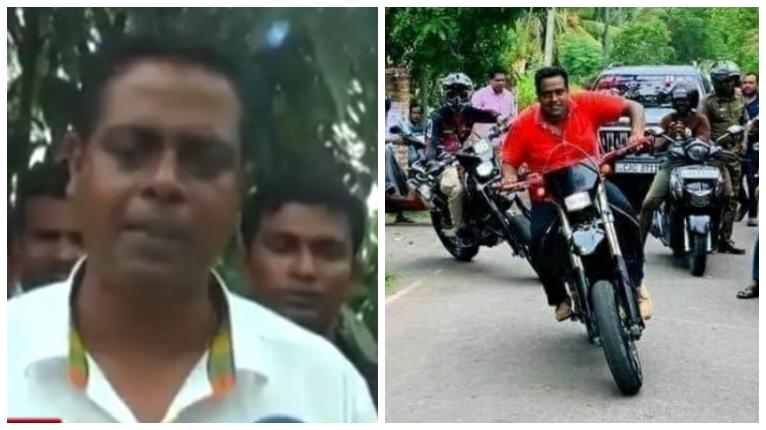 Former State Minister Sanath Nishantha Perera, who was in the spotlight for engaging in an illegal motorcycle procession in violation of the election law in the Puttalam district, has said he did not realize it will be deemed a big mistake.
Sri Lanka Podujana Peramuna (SLPP) Puttalam district candidate Perera was involved in a motorcycle procession as part of his election campaign in the district for the upcoming General Election.
The former Parliamentarian and his supporters were reported to have used high-performance motorcycles without registered licence plates and helmets in the procession.
"I didn't know it was a mistake, It turned out to be a massive issue, I do not think it is a big mistake. As per the traffic violation law of Sri Lanka a person is fined Rs. 500 for not wearing a helmet. I am prepared to pay that fine', he said. (Newswire)