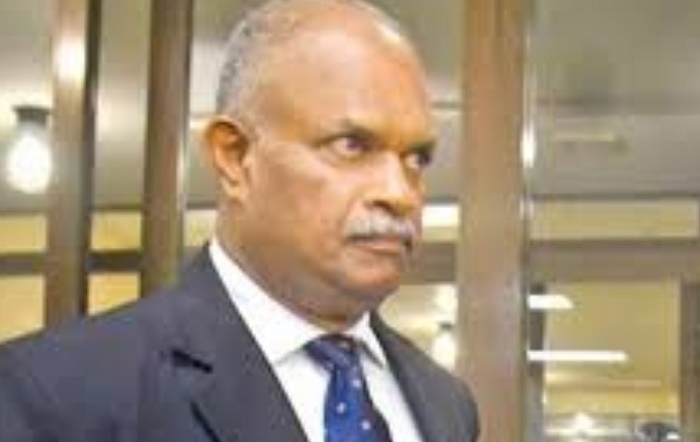 The Colombo Crimes Division (CCD) is recording a statement from the former Director of the Criminal Investigations Department (CID) SSP Shani Abeysekera.
SSP Abeysekera was arrested by officials from the CCD at his residence at the Elvitigala Housing complex, on Matha Road, Colombo 08 this morning.
Police Spokesman SSP Jaliya Senaratne said the officer was arrested over various charges.
In 2013, eight persons including former DIG Vass Gunawardena and his family members were arrested by officials from the CCD.
The CID has informed Court that a cache of weapons was seized from a house in the Kalagedihena area in Gampaha.
SSP Senaratne said earlier statements recorded in Court from two Police officials who recovered the weapons, the owner of the house, and another individual with regard to the incident have been discovered to be false.
Investigations have revealed that former SSP Shani Abeysekera had placed the weapons at the house and later staged a raid to seize it.
A team of officials from the CCD on the instructions of the Acting Inspector General of Police had presented facts in this regard to the Gampaha Magistrate's Court and had thereafter arrested SSP Shani Abeysekera.
Police Spokesman SSP Jaliya Senaratne said further investigations have led to the identification of two more individuals who are said to be involved in the incident. (Newswire)