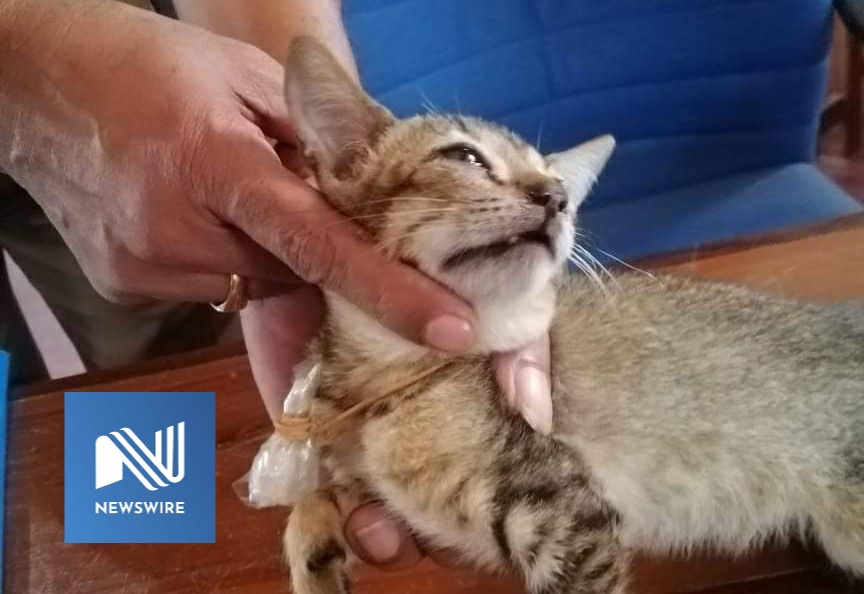 Sri Lankan prison officials on Saturday said they found a "heroin- smuggling cat" near Colombo Magazine Prison.
Prison officials said that small pack of heroin was tied around the neck of the cat.
Nearly 2 grams of heroin, 2 SIM cards and a memory chip were found inside the small pack tied on to the cat.
Officials believe Cat was used to smuggle heroine into the prison.
Police is conducting further investigation into the incident.
Police last week detained an Eagle along with 2 person on suspicious that Eagle was used to smuggle heroin.