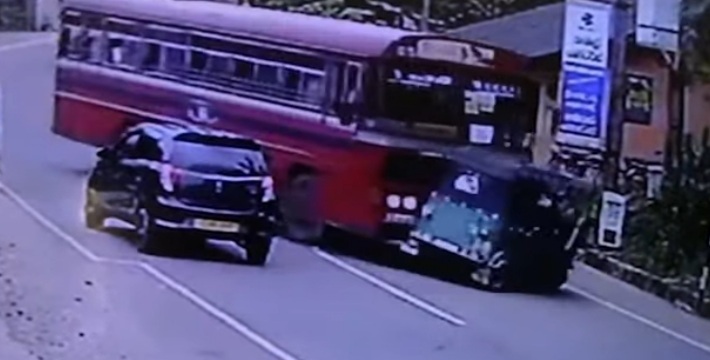 A bus transporting ballot boxes for tomorrow's (05) General Elections collided with a three-wheeler in the Hiyare Junction on the Udugama – Galle Road today.
The driver of the three-wheeler who had sustained serious injuries in the accident has been admitted to the Karapitiya Hospital.
CCTV footage shows the bus, traveling from Galle to Udugama, colliding with the three-wheeler traveling in the opposite direction at around 11.30 a.m. today.
The Akmeemana Police is conducting further investigations into the accident. (Newswire)