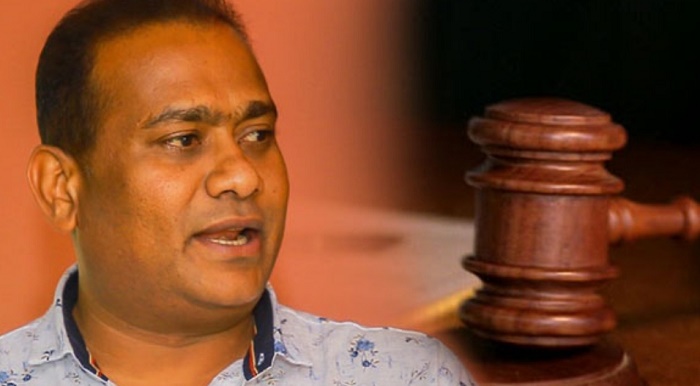 Sri Lanka Podujana Peramuna Ratnapura District candidate and murder convict Premalal Jayasekara, who was elected to Parliament following the General Elections will not face any legal issues when taking oaths as a Parliamentarian, Secretary-General of Parliament Dammika Dassanayake said.
Dassanayake said that Jayasekara's name has been included in the Gazette notification that was issued on Friday night (07) by the National Election Commission on elected Parliamentarians.
However, Jayasekara's lawyers will be required to seek permission from the court for their client to attend Parliament sessions.
Meanwhile, Deputy Secretary-General of Parliament Niel Iddawela said Jayasekera will have to adhere to two conditions in order to attend Parliament.
The conditions require Jayasekara's name to be included in the Gazette notification issued on elected Parliamentarians and approval obtained from Court to attend Parliament sittings, he said.
Iddawela added that Premalal Jayasekera will not be allowed to attend Parliament sessions if he fails to meet the two conditions.
Premalal Jayasekara has appealed against his murder conviction issued in connection to the shooting incident that occurred in Kahawatte in 2015.
Premalal Jayasekara is charged with murdering an individual when he along with his supporters had opened fire at a group of United National Party (UNP) supporters who were decorating a stage for a political rally to be held in Kahawatte for 2015 Presidential candidate Mathripala Sirisena. (Newswire)