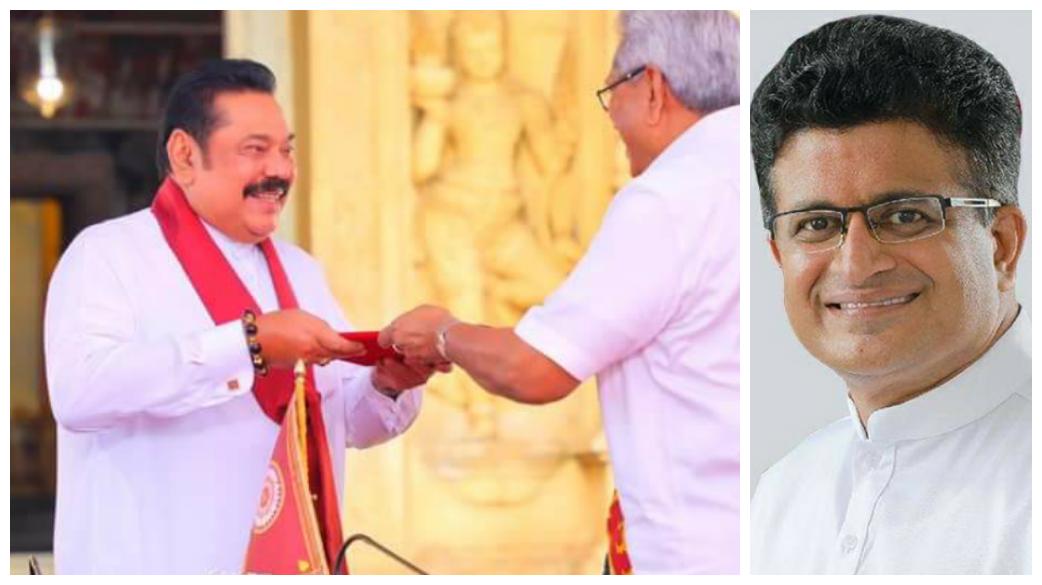 Prime Minister Mahinda Rajapaksa has set a world record for the only Prime Minister to be appointed thrice in three consecutive years, claims Leader of the Pivithuru Hela Urumaya Udaya Gammanpila.
Udaya Gammanpila highlighted via Twitter that Mahinda Rajapaksa had been appointed as Prime Minister in 2018, 2019, and 2020.
However, many Twitter users had pointed out that Mahinda Rajapaksa's appointment as Prime Minister in 2018 cannot be considered as it was illegalm
Responding to this, Gammanpila pointed out that the courts had only declared the dissolution of Parliament in 2018 as illegal and not the appointment of Rajapaksa as Prime Minister.
Following General Elections 2020, Mahinda Rajapaksa was sworn-in as the 14th Prime Minister of Sri Lanka at the Kelaniya Rajamaha Vihara yesterday.
Rajapaksa secured the highest number of preferential votes at the election from the Kurunegala District. (Newswire)