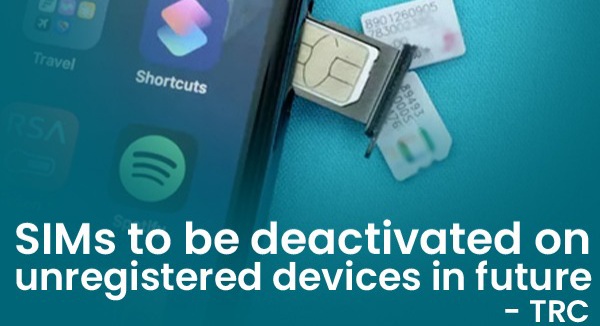 The Telecommunications Regulatory Commission of Sri Lanka (TRCSL) has announced that all newly imported devices should be TRCSL verified devices from 01 October 2020.
The TRC further said that this would not affect devices already in use on networks and hence will have no impact on existing devices.
An online facility would be provided to register personal imports by individuals for personal use where there would be no hindrance to activate devices purchased overseas, it added.
The latest announcement comes after the TRC on Tuesday (11) issued a public notice requesting the public to purchase only TRC approved telecommunication devices operated with a SIM in the future.
The TRC said unregistered telecommunication devices with a SIM will be deactivated in the Cellular Mobile Telephone Operator's Network.
The public was also urged to obtain services only from dealers possessing a vendor License issued by the TRCSL. (Newswire)