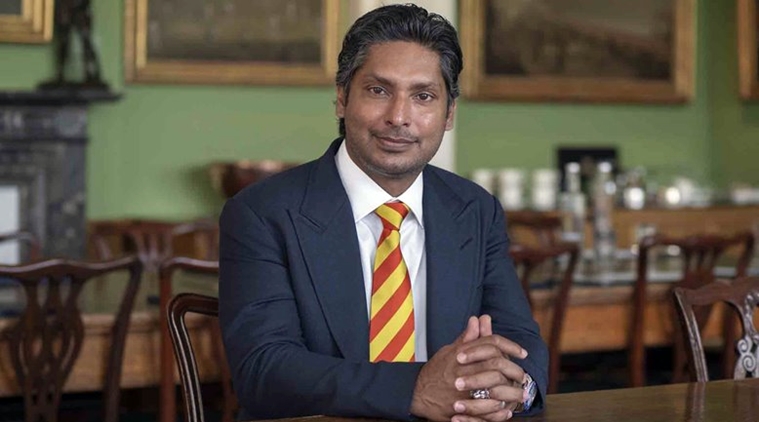 Sri Lankan cricket great and Marylebone Cricket Club President Kumar Sangakkara is arguably one of the greatest batsmen of the all-time the island nation has ever produced, as well as, is considered as one of the modern-day legends and one of the greatest ambassadors of the cricket.
With his sheer penchant for being the best in the business across the formats during his 15-year-old celebrated international career, Sangakkara has been an inspiration for many and would be always, but it would be certainly interesting to know who's the former Lankan captain's inspiration.
Recently, the legendary wicketkeeper-batsman has named the two cricket legends he grew up admiring during a Q&A session with fans on MCC's official Twitter channel.
Well, there is no surprise that the several modern-day greats have been a fan of the Caribbean legends of the game from the 90s and the 2000s and even idolized them and Sangakkara is no different, as the MCC President has named the West Indian duo of Sir Vivian Richards and Brian Lara as his favorite his batsmen of all time during a recent social media interaction.
Sangakkara replied on being asked about the same: "It was Sir Viv Richards up until Brian Lara came around – since then they shared equal importance on my list."
He further claimed the two West Indian greats were his batting heroes while revealing that Sri Lanka's 1996 World Cup-winning campaign inspired him to take up cricket as a profession.
Sanga added, "Sir Viv Richards and Brian Lara were my batting heroes. I'd say the 1996 Sri Lanka World-Cup winning side inspired me to play international cricket too."
Noteworthy, Sangakkara represented Sri Lanka in 134 Tests, 404 ODIs, and 56 T20Is, and scored 12400, 14234, and 1382 runs respectively at an average of 57.14, 41.99 and 31.41. (Circle of Cricket)