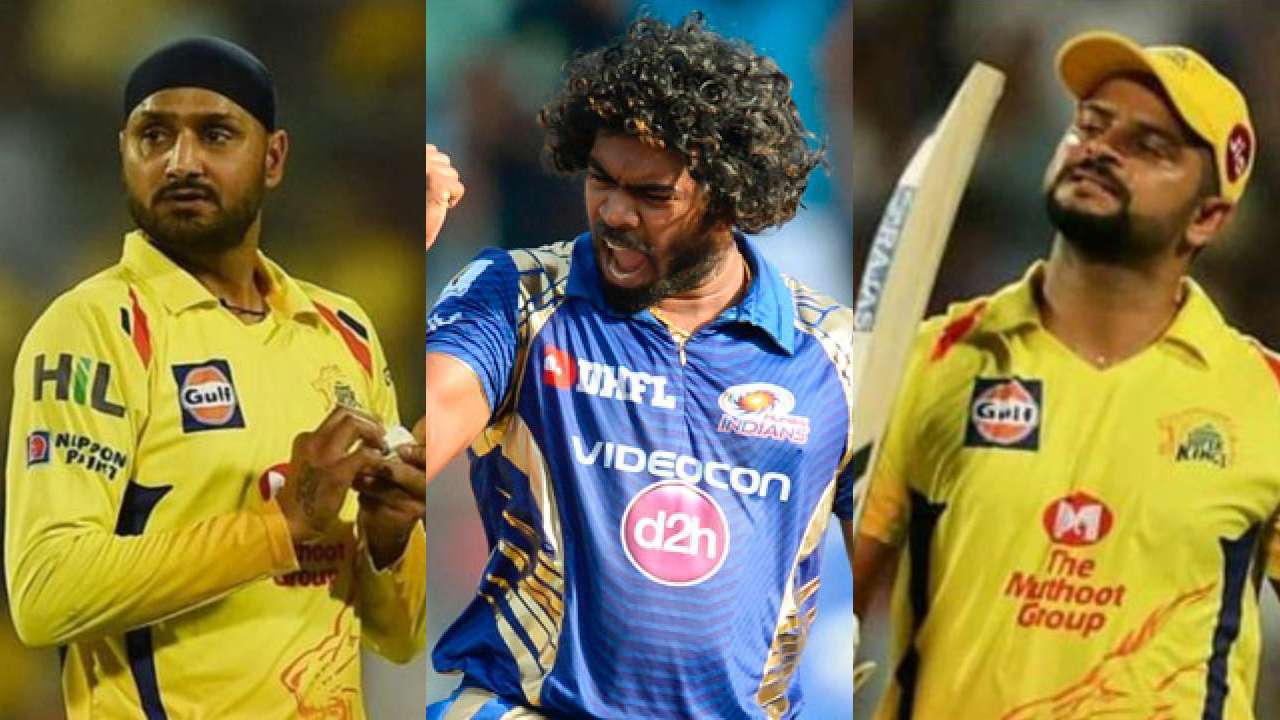 There are a lot of cricketers who have withdrawn their name from this year's Indian Premier League. Indian Premier League (IPL) is all set to begin from 19th September in the United Arab Emirates. Chennai Super Kings will lock their horns against Mumbai Indians in the first game of the season on an opening day. The Governing Council of Indian Premier League has released the full set of fixtures on 6th August.
There has been a lot of difficulties for the organizing committee to ensure the safety of the players and coaching staffs in this pandemic situation. However, they are trying their level best to conduct the tournament safely. Many star cricketers have not been playing in this edition and few franchises have already named the replacement of those cricketers.
List Of Missing Cricketers from the IPL :
1. Lasith Malinga (Mumbai Indians)
The star Sri Lankan fast bowler Lasith Malinga has decided not to play in this edition of Indian Premier League (IPL). The player has preferred to stay at home with his family at this difficult time. Lasith Malinga is a key bowler in the set up of Mumbai Indians. So, they have taken James Pattinson as a replacement of Lasith Malinga for this season.
2. Harbhajan Singh (Chennai Super Kings)
Chennai Super Kings' off-spinner Harbhajan Singh has opted to stay at home and he will not be playing in this season. The franchise has not announced any replacement yet for Harbhajan Singh.
3. Suresh Raina (Chennai Super Kings)
Suresh Raina has been a key member of Chennai Super Kings side from the beginning of this tournament. There has been a lot of misunderstandings between the player and the franchise because of his sudden departure to India. Suresh Raina might come back to the United Arab Emirates at some stage of the tournament. The franchise has not announced any replacement yet.
4. Jason Roy (Delhi Capitals)
The star opener of England, Jason Roy has been injured in the series between England and Pakistan. So, he will not be available for Delhi Capitals in this tournament. The franchise has replaced him with a fast bowler Daniel Sams. Delhi Capitals have enough firepower in the top order. So, they will not miss the service of Jason Roy.
5. Chris Woakes (Delhi Capitals)
The English all rounder wants to stay with his pregnant wife and therefore he will miss the tournament. Delhi Capitals have brought Anrich Nortje as the replacement of Chris Woakes.
6. Kane Richardson (Royal Challengers Bangalore)
After the birth of his child, Kane Richardson has withdrawn his name from the squad of Royal Challengers Bangalore. The franchise has brought in Adam Zampa as the replacement of the bowler. The pitches in the United Arab Emirates might be slow and turning. In those pitches, a leg spinner like Adam Zampa might play a crucial role in the franchise.
7. Harry Gurney ( Kolkata Knight Riders)
Harry Gurney will miss this edition of Indian Premier League (IPL) because of a shoulder injury. The franchise has not named any replacement of the bowler as they have enough options in the fast bowling department. (beyondtheposts)