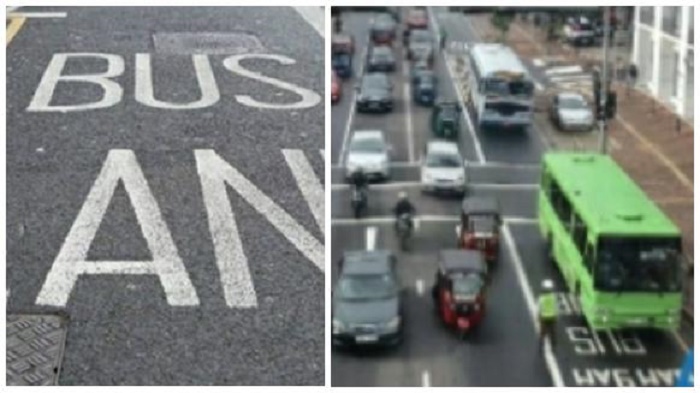 The Lanka Private Bus Owners Association (LPBOA) has objected to a recent decision taken by the Police with regard to the bus priority lane scheme.
The LPBOA was dismayed after the Police yesterday instructed three-wheelers and motorcycles to follow the bus priority lane from today.
Addressing the media in Nugegoda, President of the LPBOA Gemunu Wijeratne said they will launch a strike action if the Police fails to reverse the decision.
The decision to allow three-wheelers and motorcycles to travel on the bus priority lane could be considered a violation of law, he further said.
Gemunu Wijeratne questioned if it was fair for a vehicle carrying nearly 60 passengers to follow a three-wheeler which has a speed limit of 40 kmph.
He further pointed out the risk of motorcyclist meeting with accidents by weaving between buses at high speed and questioned as to who will claim responsibility for such incidents.
"The lane law has been implemented on roads with just two lanes. How feasible is it to implement the law on such roads?", Gemunu Wijeratne further questioned. (NewsWire)