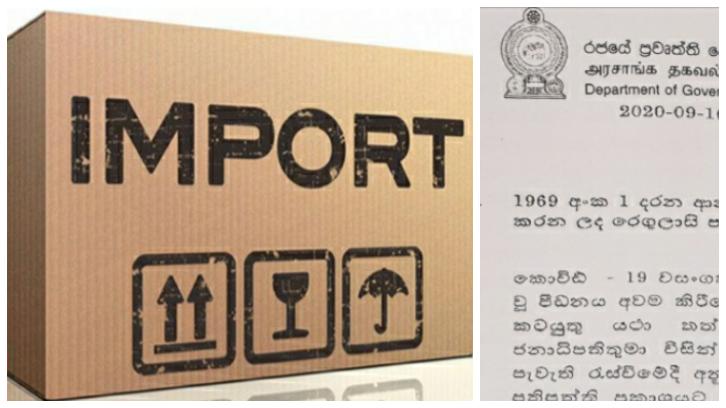 The Cabinet of Ministers has taken 03 key decisions with regard to the temporary ban imposed on imports.
In April 2020, the Government imposed a temporary ban on imports due to the coronavirus pandemic and to minimise the effects to the economy as a result.
In order to strengthen the local economy, the Cabinet of Ministers has approved the following 03 key proposals submitted by the Minister of Finance Mahinda Rajapaksa.
1. Halt imports of non-essential goods, trade goods and vehicles that could be produced or manufactured in Sri Lanka.
2. Granting approval for the importation of items that do not require payment via foreign exchange and under a loan by the importer.
3. Granting approval for the importation of items required for the local manufacturing sector, agriculture, export-based businesses and selected items for local consumption. (NewsWire)