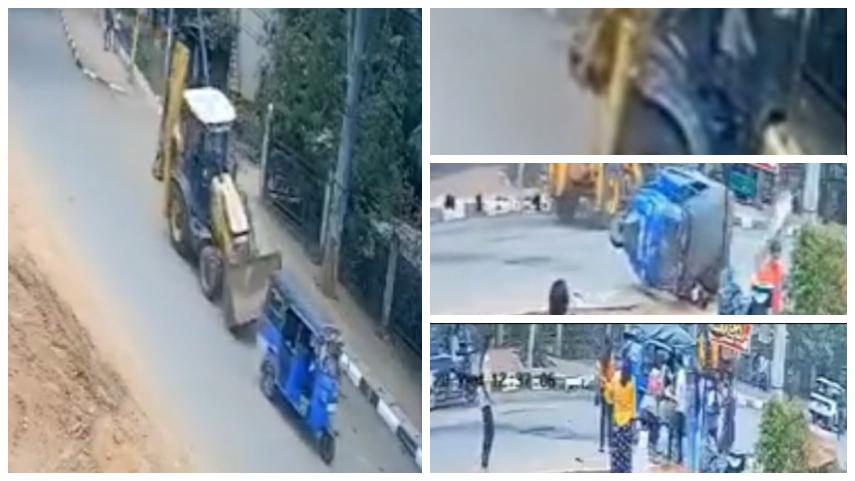 A group of women have been widely praised on social media for quickly assisting a three-wheeler driver who had met with an accident close to the Sabaragamuwa University in Belihul-oya yesterday.
CCTV footage shows a backhoe loader knocking down the three-wheeler after veering off the road.
The group of women are thereafter seen lifting the three-wheeler and assisting the injured driver.
The backhoe loader is said to have also crashed on to another three-wheeler that was parked by the side of the road and a motorcycle after colliding with the first three-wheeler. (NewsWire)