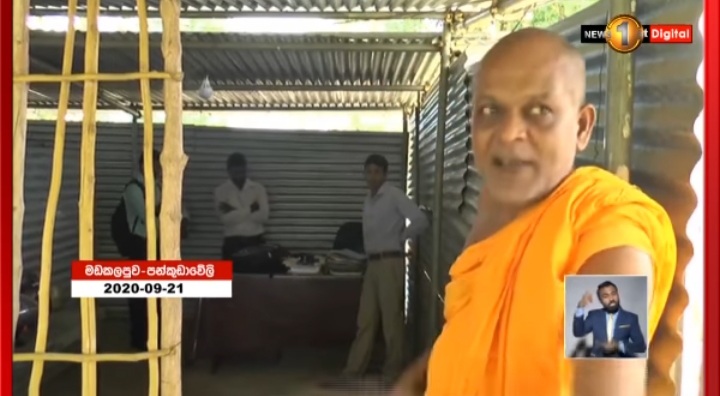 The Batticaloa Magistrate's Court today issued notice to Venerable Ampitiye Sumanarathana Thero to appear before court for obstructing Government officials from carrying out their duties in Batticaloa.
Police Spokesman SSP Jaliya Senaratne said after presenting facts to the court, an order was issued requesting the Thero to appear before the court and to record a statement with the Police.
An investigation has been launched into the incident, he added.
Venerable Sumanarathana Thero had reportedly threatened officials of the Department of Archaeology on Monday (20) in the presence of media over a delay to demarcate archaeological reservation land in Chenkalady, Batticaloa.
The Thero had allegedly threatened to squeeze the neck of one official and had demanded for his superior to arrive at the location. (NewsWire)
Video of the incident : 👇https://youtu.be/3v8aeCv89cQ