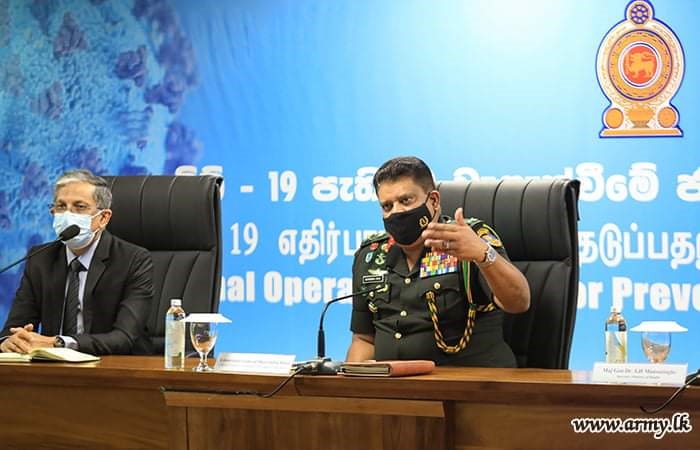 Army commander Shavendra Silva has stated that not all 9 COVID-19 related deaths reported yesterday by the Director General of Health services have taken place within yesterday.
He further stated that only 4 deaths have occurred yesterday while the other 5 have died on the previous two days. It has been reported as 9 deaths last night as a total, after receiving these death reports.
Army commander made these comments during a discussion hosted by a television channel this morning.
9 Covid related deaths were announced last night increasing the total Covid deaths in Sri Lanka to 83.
All 9 deaths were from Colombo district.
4 deaths were reported in national hospital while 2 were in IDH hospital. 3 deaths were reported at their respective houses.