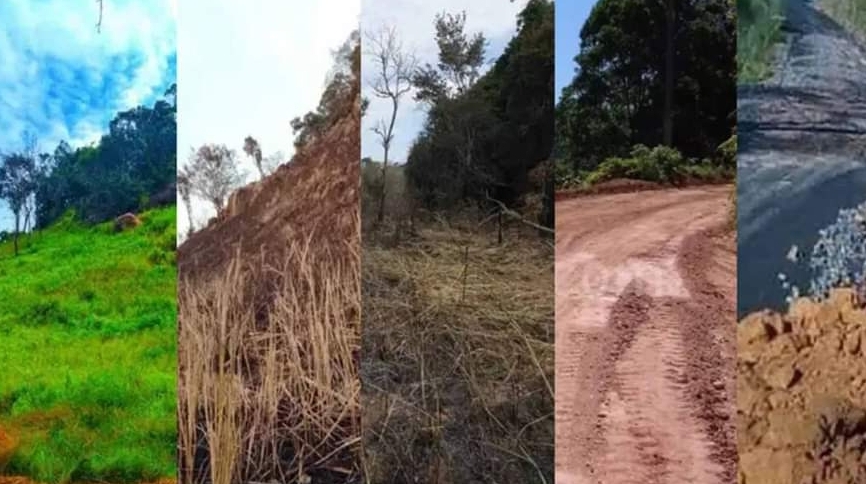 By Raveendra Kariaywasam
Center for Environment and Nature Studies
Sri Lanka found 2020 to be the year of eco-devastation in the history of the country, as a result of massive environmental destruction reported throughout the island.
2020 saw the largest deforestation along with a number of eco-damages to date.
Unseen but haunting, the eco-crisis is one of the worst global calamities leading to the destruction of mankind. The eco-crisis is not a product of itself, but was spawned by the existing socio-economic pattern.
In this context we are able to carefully read the eco devastation that has taken place in the country.
Despite the pandemic being our eye opener to deal with the nature once more, a massive deforestation began to occur in the decline of its concentration.
The Centre for Environmental and Nature Studies currently estimates that Sri Lanka lost more than ten acres of public forests on a daily basis from the point of January to December 31, 2020.
That, by observation, is in the whole process of deforestation, propertisation of lands for private use and forest fires.
Circular 01/2020 was issued dismissing the previous circulars for the protection of the remaining forests such as 5/2001, 5/1998, 2/2006. The dismissal of circulars, the launch of development projects without environmental assessment reports, and the privatisation of forests for political purposes were very much evident throughout the year.
Hiding behind the 'Vision for Prosperity' for development, Sri Lanka's natural eco-systems were destroyed and the environmental law was violated, in a locomotive madness.
An unprecedented number of killings of elephants were also evident amid the human-elephant conflict in the history of Sri Lanka, an estimated 407 elephants were killed in 2019 and 317 in in 2020. 122 humans were killed in the conflict in 2019.
Elephants were killed by firing squads and poisoning. The first elephant death in 2021 was reported in Uva Paranagama, only days ago.
Divulged in a research paper published by Supun Lahiru Prakash and Dr. Prithiviraj Fernando and discussed at the State Accounts Committee, these figures marked Sri Lanka to be the country with the highest number of elephant killings in the world.
On 2020, illegal activities such as the devastation committed to World Heritage Sinharaja Forest for the purpose of road construction followed by illegal clearing of forests such as Sri Pada, Knuckles mountains and Horton Plains took the conversation to the peak.
The quality of water in Kelani River, the main water supplier to Colombo, remained very well from March, carrying in for several months. But as the lockdown was lifted, the water turned back to its former polluted state, within a matter of a month and a half.
On and off during the lockdown, more than 25 eco-systems, including Wilpattu, Anavilundawa, Ethawetunuwewa, Nilgala, Rekawa Lagoon, Vavuniya Mamaduwa, Rambakenoya, Jalagelum Nimnaya and Galwalayaya were destroyed. Instead of learning from the pandemic situation, the crisis in Sri Lanka was taken for advantage for narrow benefits, as predicted by Naomi Kein – power profits from disaster. (NewsWire)