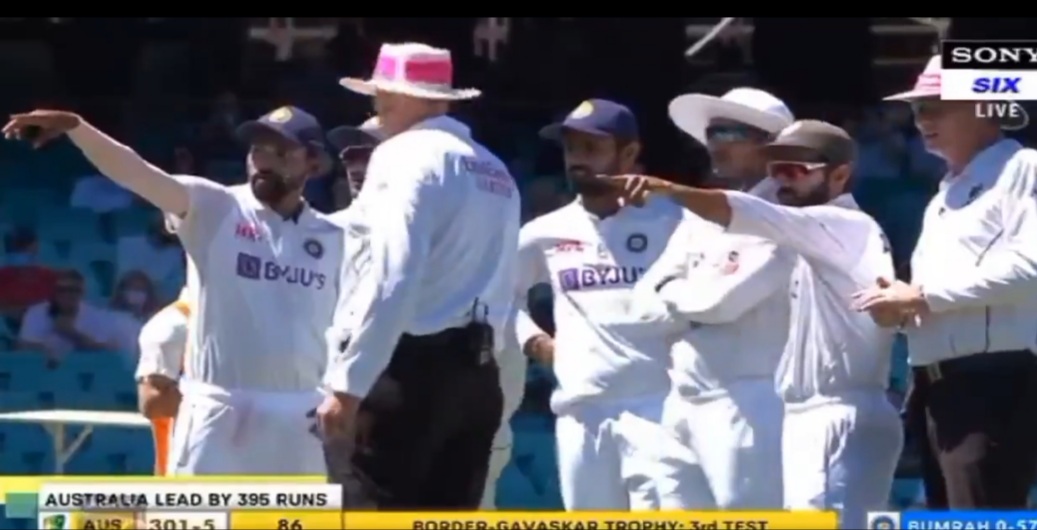 After facing racial abuse by Australian fans on Day 3 of India vs Australia 3td test being played at the SCG and the Indian team lodging an official complaint about the same, the visitors camp faced a similar situation on Day 4.
Mohammed Siraj, who was at the ropes was seen walking in and towards his captain. The two were then seen talking with umpire Paul Reiffel.Apparently, there were some words said to Siraj who went back to the field near the boundary rope. Captain Ajinkya Rahane took the issue to on-field umpires straight away and the security at the ground also got in action and evicted the 6 men out of the stadium.
Siraj was fuming with anger and was consoled by Rahane and Rohit Sharma. The Hyderabad-born was also seen pointing towards the stands from where the fans had misbehaved. Australia captain Tim Paine, who was at the crease at that moment, talked to Rahane over the issue. The play was halted for over 10 minutes.
This time around, the fans were not left with simple warnings, but instead thrown out of the ground. The crowd at SCG had a mix reaction to the incident. (ABPLive)
Say No to Racism#racism#INDvsAUS#INDvsAUS pic.twitter.com/zARoplt023

— Nasir Khan (@Nasir5101) January 10, 2021