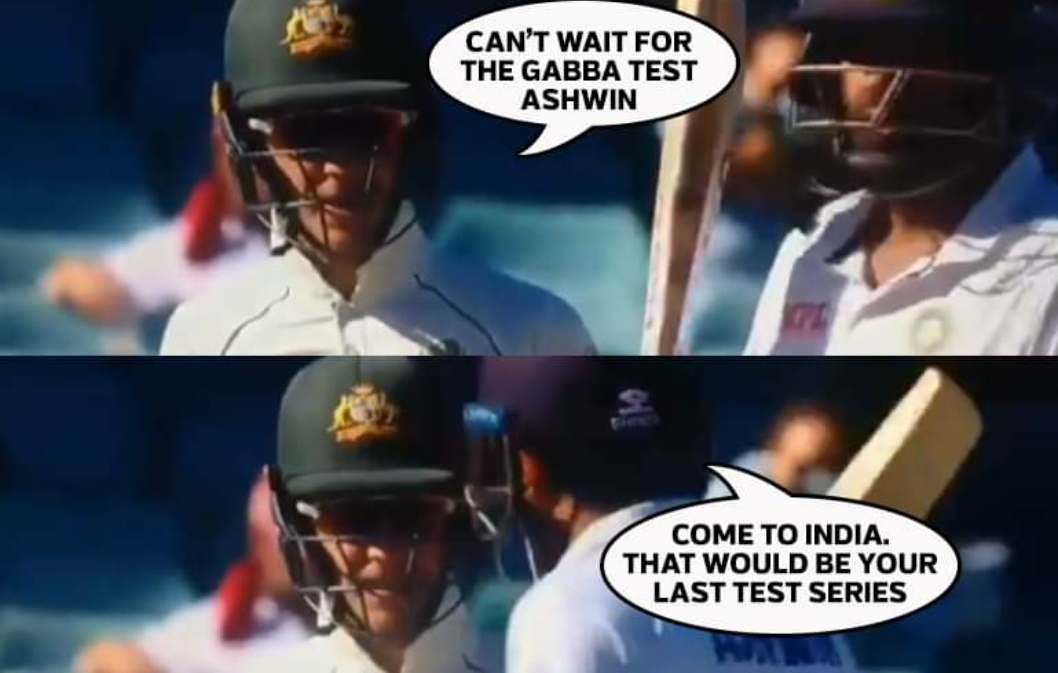 Indian spinner Ravichandran Ashwin gave it back to Australian captain Tim Paine, who was trying to sledge him and get into his nerves during India's second innings on Day 5 of the third Test in Sydney. Ashwin, who batted incredibly well to help India avoid a defeat in the Sydney Test, was clearly not having any of Paine's constant chatter from behind the stumps.
"I can't wait to get you to the Gabba Ash I'll tell you what, woo hoo," Paine said
Just like we want to get you to India that will be your last series," Ashwin hit back.
"Maybe. Are you a selector here as well?" Paine replied.
"At least my teammates like me, dickhead. I've got a lot more Indian friends than you do. "Even your teammates think you're a goose. Don't they? Every one of them."
"Tell me when you're done," Ashwin said, while refusing to bat until Paine stopped talking.
"I'll talk all day Mate," Paine said.
"It's your guy man not me," Ashwin gestured to bowler Lyon as play was held up.
How many IPL teams wanted you when you asked every single one of them to have you?" Paine persisted.
"Oh I'll come if I'm captain.
"I've played a series in India. Yeah. Can't remember my average, 60-something?"
Moments later Paine dropped a catch off Mitchell Starc that should have been taken. (Fox sports)
Paine; Can't wait to get you to the Gabba, Ash

Ashwin; Can't wait to get you to India, it'll be your last series

Paine; At least my teammates like me, dickhead pic.twitter.com/1XBTmAiAue

— Nick Toovey (@OneTooves) January 11, 2021