Havelock City announced that the recently completed two towers in Phase 3 was awarded the "Certificate for Common Amenities and Common Elements of the Building" by the Condominium Management Authority (CMA) of Sri Lanka.
The certification establishes that the common amenities are provided for the benefit and the welfare of the occupants and that the arrangements as regards the control, administration, maintenance or management of the common elements of the condominium property are satisfactory. Earlier the Urban Development Authority issued the Certificate of Conformity (COC) to Phase3.  test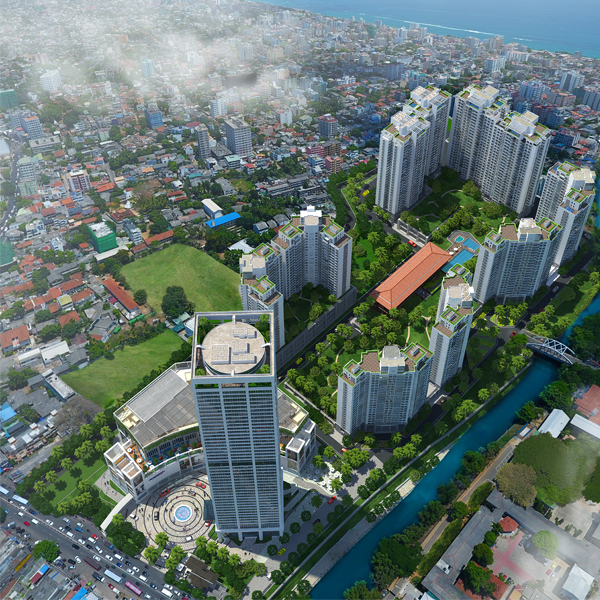 Phase 3 comprising two luxury apartment towers named Stratford and Melford completed construction by end 2019, and home buyers have already commenced moving into their brand-new apartments at Havelock City.
"On time completion of construction and obtaining all necessary regulatory approvals have enabled us to commence handing over the condominium units to our homeowners" said Mr. Pravir Samarasinghe the Chief Executive Officer of Overseas Realty (Ceylon) PLC.   "Our residential properties are also not mortgaged to banks ensuring smooth conveyance of title."
The Havelock City Residential Development is being built in Phases, and the successful sale of all units in Phase 1 & 2 paved way for Phase 3 which is now ready for occupation. Phase 4 comprising of two more luxury apartment towers -named Peterson and Edmonton, is nearing completion offering buyers the final chance to make an investment of a lifetime. Handing over of Phase 4 units are scheduled for end 2020.
The expansive Havelock City mixed-use real-estate project consisting of Residential and Commercial components is built on 18 acres of prime land in the heart of Colombo. The development is the brainchild of Mr. S P Tao, Chairman of Overseas Realty-a BOI approved flagship status quoted company- which is also the developer and owner of the iconic World Trade Center, Colombo.