Royal College is celebrating its centenary year of playing the game of rugby in 2020. Arinma Holdings is proud to be the main team sponsor of the Royal College rugby team for the second consecutive year.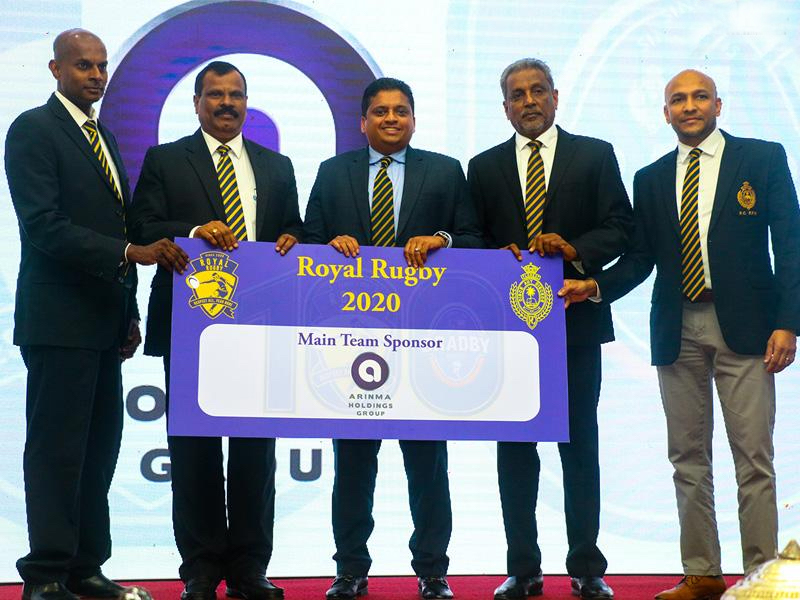 The team is looking forward to defend the League Championship as well as the much coveted 76th Bradby Shield encounter this year. 2019 was a victorious year for the Royal rugby team as it was able to retain the Bradby Shield for the 5th consecutive year against Trinity College, emerging as the Schools League Champions for the third consecutive year. The team also walked away with both the Michael Guneratne Trophy played against St. Thomas' College, as well as the Major Milroy Fernando trophy against Isipathana College and is hoping for yet another victorious year, this year too.
Addressing the media at the press briefing held at the Sports Ministry Auditorium Colombo, Irishad Ally, Managing Director, Arinma Holdings explained why Royal Rugby and sports empowerment is special to Arinma Holdings, "It is an honour to be a part of Royal College Rugby, especially when it celebrates its historic centenary year. Arinma takes great pride in sponsoring the Royal Rugby team as the ownership of Arinma has a special place for Royal Rugby, as it was this great game that brought us together to form the company that is Arinma today. Since then, sports empowerment has become an integral part of the culture at Arinma Holdings as we believe we all owe much to the sporting backgrounds we came from.
Sport instils in us great qualities which are vital to survive in this competitive corporate world, it teaches us leadership qualities, team work, dynamism and collaboration. Thus, as a strategic initiative we sponsor significant sporting events and sports personalities with a view to create opportunities for rural, underprivileged youth, with active sporting careers and those with potential to become successful sports personalities. We were also able to sponsor four athletes who brought fame and pride to Sri Lanka through their recent victories of Gold and Silver medals at the South Asian Games held in Kathmandu, Nepal.  2019 was a significant year for the Royal Rugby team, we hope that the Royal College Rugby team will to continue their winning spirit, enabling them to become the champions of 2020 as well."