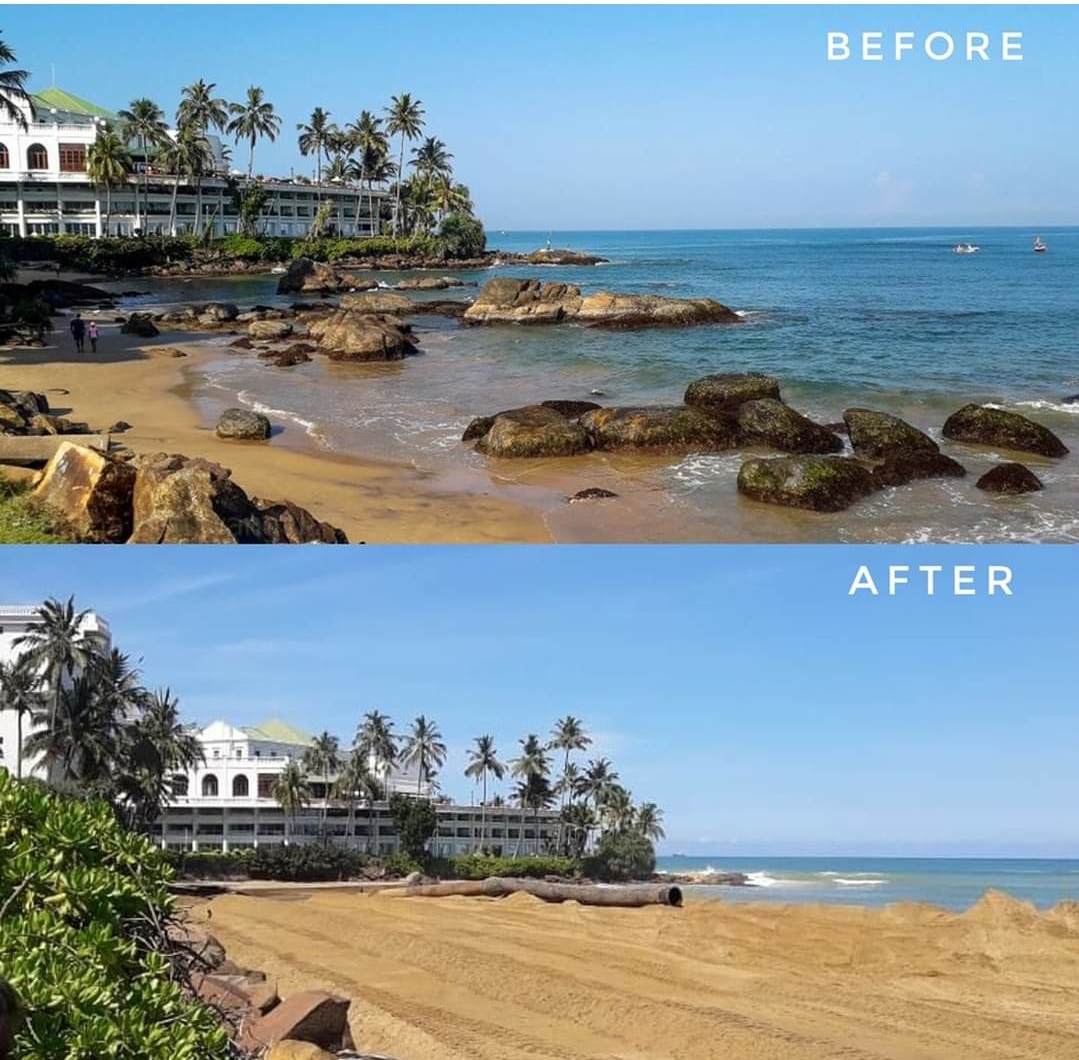 Construction work of The Kalutara North Calido beach Development Project is currently underway.
Construction are currently underway in Mount Lavinia under tight police security, Daily Mirror Newspaper reported.
The project is estimated to cost approximately Rs. 890 million and  creating an artificial beach was proposed following extensive sea erosion in those areas.
Goverment in a statement on March 8th said the following about the project
"The 2017 floods caused erosion of sand bars close to the estuary. This has resulted in the erosion of a vast area of beach in Kalutara North due to encroaching waves. As a remedy, coastal conservation was begun dredging sand from deep sea. The project is in three stages. Under the first phase of the project, 2 km long and 25 m wide an artificial beach will be constructed. Three hundred thousand cubic meters of sand will be used for the filling process.
The 1 Km stretch Angulana beach under the second phase and 500m Mount Lavinia beach under the third phase will be developed" Goverment Statement said.
Environmental group The Pear Protectors had posted a picture of the new artificial beach in Mount Lavania earlier today.
"Beach nourishment has been done in Angulana, Mt. Lavinia and Calido Beach. It is yet to know if they have followed any Environmental Impact Assessment. The sustainability and the environmental impact of these projects are highly questionable." The Pearl Protectors said.