A majority of 70% of Sri Lankan employees believe working from home is effective and they want to continue working from home even after the government relaxes the lock-down regulations.
This was revealed in a recent report published by the Asia Pacific Institute of Digital Marketing (APIDM) based on a survey conducted among 185 working professionals and business owners in the Western Province.
In March 2020 when the government announced an island-wide curfew in view of the growing threats of COVID 19 pandemic, most private sector organizations adapted working from home as a solution.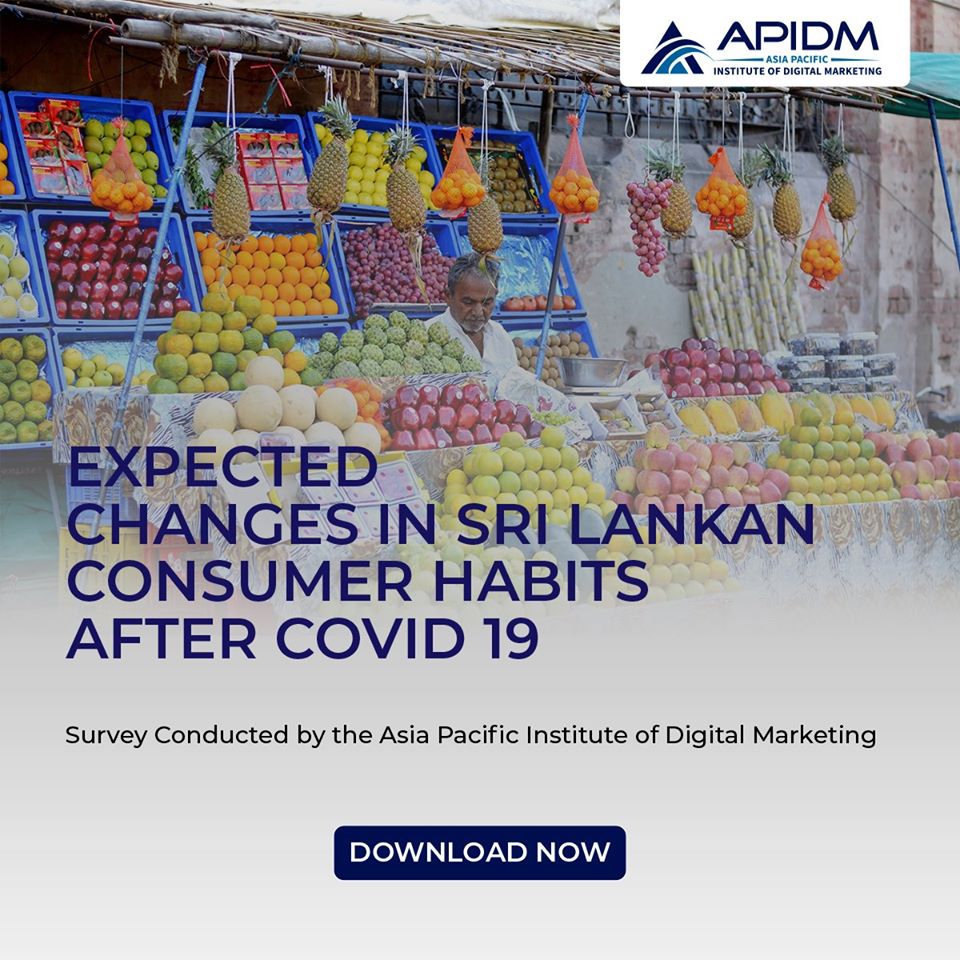 Some organizations were already geared for this change, but a vast majority of the organizations had to get used to the new working environment eventually. Remote working technologies like ZOOM, Microsoft Teams, and Google Meet became quite popular.
Amitha Amarasinghe, a digital marketing professional with over a decade of experience commented on this new normal for the Sri Lankan business community.  "Most Sri Lankan companies already had the technological infrastructure to implement a Work From Home arrangement. However, people were reluctant to adopt these technologies in a day to day use, because of a certain fear of technology most Sri Lankans are having. In a way, COVID 19 gave a push to the process of digital transformation in Sri Lanka".
The survey report published on 10th June by APIDM reveals some more interesting insights into behavioral changes in Sri Lankan consumers after the COVID 19 lock-down.  51% of the respondents have agreed that online grocery shopping is much more convenient. Most of them experienced online shopping for the first time during the lock-down and are willing to continue the habit even after the lock-down.
Branded clothing, local and foreign travel, electronics & gadgets, and beauty care are some of the industries going to get heavily affected for the next 6 to 12 months, as consumers are intending to cut their expenses on these areas significantly. However, education, personal care, and essential clothing are some industries that are not going to get affected heavily.  
The survey report on Expected Changes in Sri Lankan Consumer Behaviour Changes After COVID 19 is available to download free on APIDM website through this link.
About APIDM
Asia Pacific Institute of Digital Marketing (APIDM) is a leading institute in offering training and skills development programs in the fields of Digital Marketing, eCommerce, Social Media Marketing, and Business Analytics. APIDM's mission is to upskill all the marketing professionals in the region for the challenges of the digital age. Started in 2009, APIDM has trained more than 3,000 marketing professionals in Sri Lanka, Cambodia, Maldives and Australia in the last 10 years.
Download Link: https://apidm.lk/expected-changes-in-sri-lankan-consumer-habits-after-covid-19/