---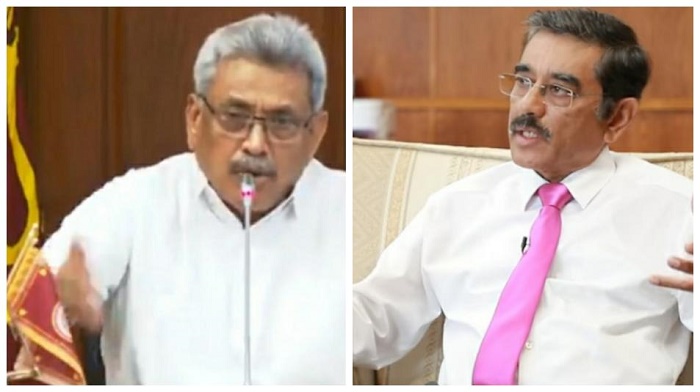 The recent outburst of President Gotabaya Rajapaksa during a meeting with officials from the Central Bank of Sri Lanka (CBSL) was due to a wrong impression derived from not having received a proper briefing on the matter, the Deputy Governor of the Bank Dr. Nandalal Weerasinghe said.
Earlier this month, the President had lashed out at CBSL officials, accusing them of failing to take forward his policies or put forward proposals to address the issues surrounding the economy.
In an interview with a YouTube channel, Weerasinghe elaborated that the President had been informed on the issues, but had not received a proper briefing on the delay or if there was any such delay, and if or not CBSL employees had taken any measures.
He further said the President had also not received the correct report on if there was a delay, and if so why there was a delay, and if officials had addressed the issues or not.
Weerasinghe further clarified that it was wrong to think there were attempts by officials from the CBSL to put the Government in distress.
"The CBSL is made up mainly of the Monetary Board, which is also the legal body of the bank. Officials implement measures based on decisions taken by the Monetary Board of the bank," he added. (Newswire)