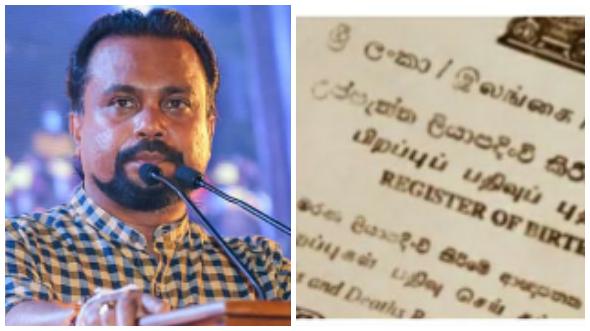 Minister Wimal Weerawansa says Prime Minister Mahinda Rajapaksa has informed the authorities to rectify the mistake of removing the reference to race in new birth certificates.
Yesterday the Registrar General's Department announced that all new Birth Certificates will be issued as "Sri Lankan" and will not refer to any race.
Registrar General N. C. Vithanage further said details pertaining to Ethnic Group will also be removed from the Application Form for the registration of a birth in Sri Lanka.
Speaking at a rally last night Minister Wimal Weerawansa objected the move and assured that current leadership will never allow the proposed changes to take place.