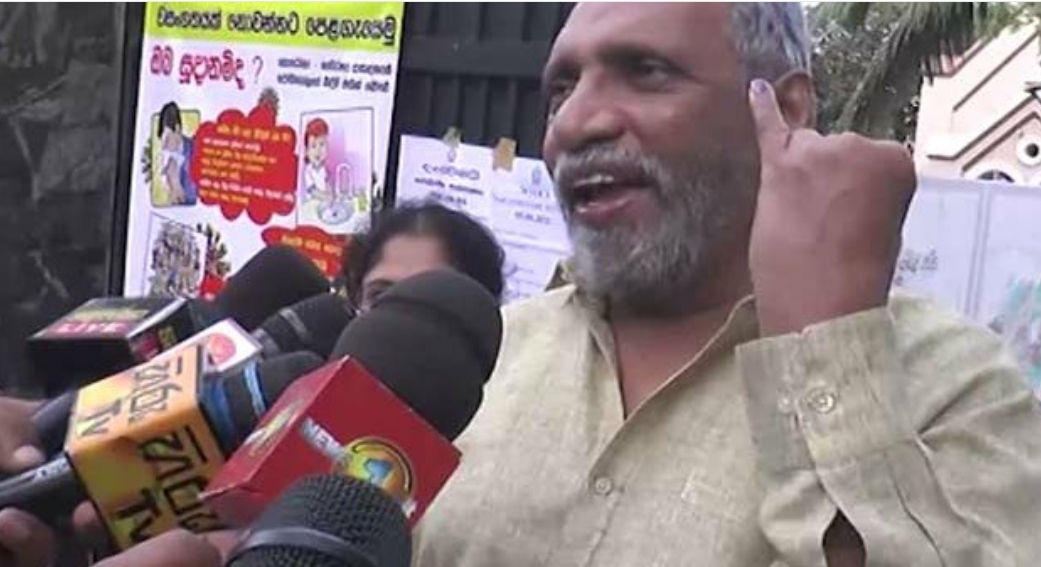 Chairman of the National Election Commission Mahinda Dehspariya has called on the public to exercise their franchise in the General Elections 2020 held today.
Deshapriya said all polling centres are safe and secure for voters to cast their ballots.
Mahinda Deshapriya, who cast his ballot at the Lindsay Balika Vidyalaya in Bambalapitiya this morning, said he arrived as a voter to cast his ballot after 2011.
He called on all citizens, especially the youth of Sri Lanka to use their voting rights in this election.
"At the age of 65, it was essential for me to vote. All polling centres are safe, Please come and cast your ballots without any fear. This is your voice, your future", he said when addressing media personnel at the polling centre.