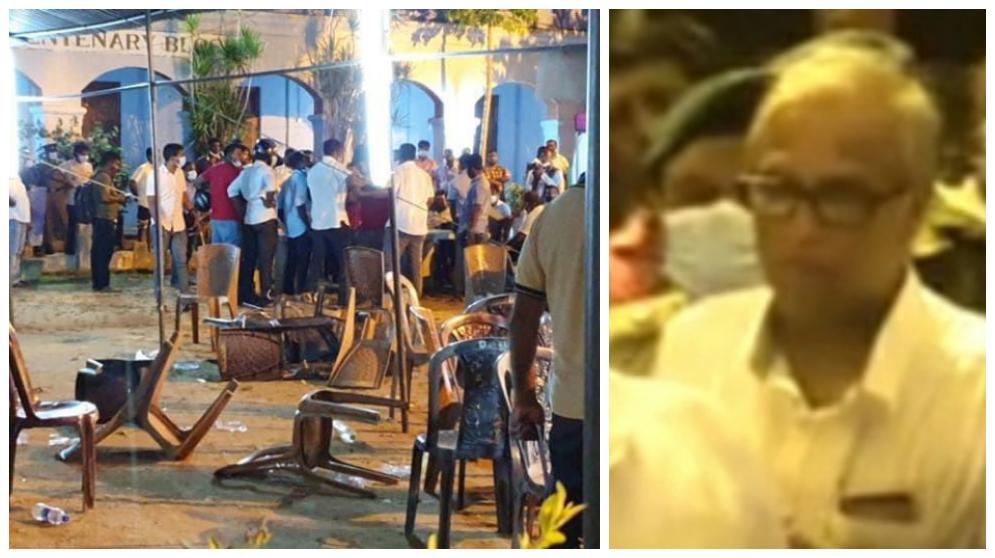 The answer M. A. Sumanthiran gave regarding allegations made concerning the preferential count in Jaffna at the press conference he held in Jaffna, this morning.
"The allegations are very strange.
Counting is done at different locations and brought to the electoral district's primary counting centre. Each counting booth has agents from all parties. Results are finalised only after their verification and agreement.
When an agent brings his polling division's result to the main counting centre the preference order changes depending on who polled well in that particular division.
This is very normal and nothing is final until all results are in.
My agents consistently told me that I am either first or second in every division. If you look at the result this fact can be verified. But I was open to any result. There were suggestions that I might lose as well and I was open to this possibility.
We were following the news on social media. At one point allegation that I was stealing the victory of fellow candidate Tharmalingam Siddharthan got floated. He was at the Jaffna Central College, the primary counting centre, with a crowd. The crowd was alleging that I had stolen his seat. Later, video showed him speaking to the Returning Officer for Jaffna, the Government Agent. I was at home during all of this.
I never went to the counting area. Not this time. Not previously when I contested. I was at home the whole day.
After 12 AM, on 07 August, when I received news that the results were about to be announced, I visited the announcement area. I went because last time, too, all the contestants went to the same place and the Returning Officer read the result out to us. The Returning Officer was seated at his desk. I sat away from him and did not speak to him. While I was inside fellow contestant Mrs. Sashikala Raviraj came in and spoke to the Returning Officer. She had spoken to him earlier as well. Contestants speaking to the Returning Officer is not unusual. I was waiting for the results to be announced. But the announcement was being delayed – for reasons unknown to me.
At this point a mob tried to enter the building forcefully and was blocked and chased away by the police on duty. This was necessary. All the ballot boxes was inside that building and any vandalization would have called the election in to question. Once the mob was cleared, I came back home.
Usually, defeated contestant accuses the contestant directly ahead of him/her. On this occasion, however, the person who finished fourth (Mrs. Raviraj) is placing allegations against me – who polled the second highest number of votes and 4000 votes ahead of the third placed Mr. Siddharthan. Between Siddharthan and Raviraj the gap is in the few hundreds. The entire story is bizarre.
In any case, the way our ballot counting is done there is absolutely no room for foul play.
I do not want to comment on the conduct of Mrs. Raviraj during this election campaign. She was our party's female candidate. She was also a first time contestant. It is regrettable that she has lost." (NewsWire)