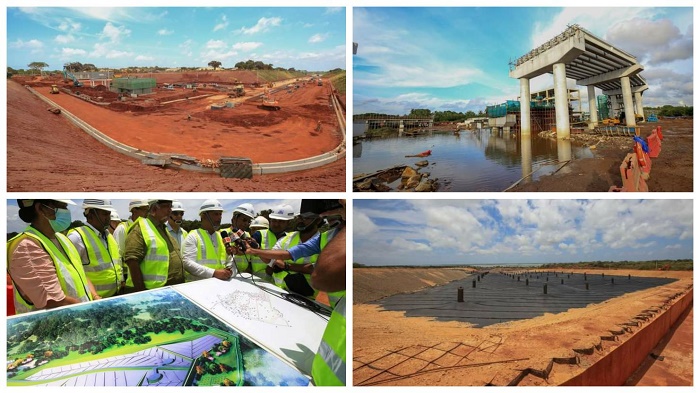 The Ministry of Waste Disposal and Sanitation expects to expedite the construction of the Aruwakkalu Sanitary Garbage Dump in Puttalam and complete it by September 2021.
The Garbage dump will be constructed as a scientific and eco-friendly solution to the garbage problem, the Minister of Urban Development, Coast Conservation, Waste Disposal and Sanitation State Minister Dr. Nalaka Godahewa said.
During a visit to the site yesterday, the Minister said the Colombo Metropolitan Solid Disposal (Metro Colombo Solid Waste Management) project will also be completed in September 2021.
Commenting on the Aruwakkalu project, the Minister said two special trains, each consisting 30 compartments and a capacity of 600 tonnes, will transport garbage nearly 160km away from Kelaniya to the Aruwakkalu Sanitary Garbage Yard.
The Ministry expects to generate natural gas to generate energy for the project and to be added to the national grid in two years.
The Minister further requested the public to assist the Ministry on the garbage collection process carried out by local authorities by sorting the garbage in their own homes. (NewsWire)