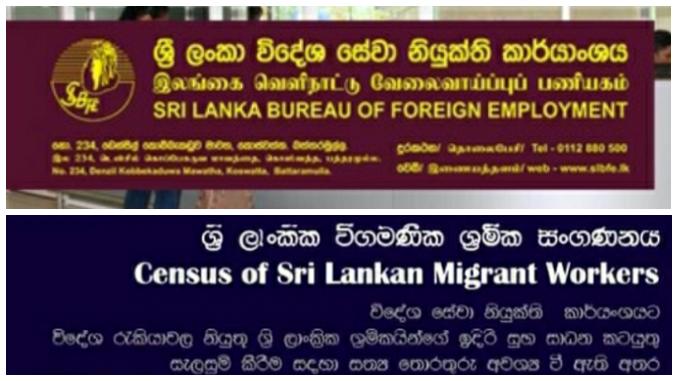 The Sri Lanka Bureau of Foreign Employment (SLBFE) has called on Sri Lankan migrant workers to assist the institute with future welfare measures.
Issuing a notice, the SLBFE requested the Sri Lankan migrant workers to register with its official website to obtain the actual statistics of those employed overseas at present.
The details will be used by the SLBFE for its future planning of welfare measures, it said.
ලියාපදිංචිවීම සදහා පිවිසෙන්න –
பதிவு செய்வதற்காக உட்செல்லவும் –
To Register Visit –
http://services.slbfe.lk:9095/?%22
(NewsWire)