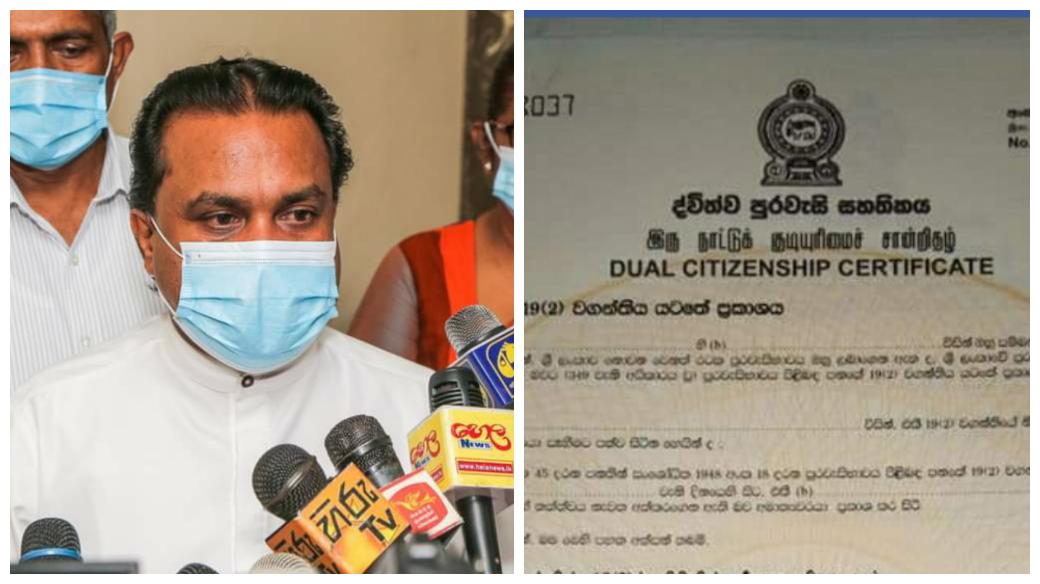 Minister and Leader of National Freedom Front Wimal Weerawansa stated today that they cannot be satisfied that the clause in the proposed 20th Amendment which eliminates the "Dual citizenship barrier" is still remaining.
He expressed these sentiments after a discussion held in Rajagiriya between his party NFF and the Sri Lanka Communist Party (CP).
He further said that the discussion was about the steps which could be taken to eliminate that particular clause from the proposed constitution.
The government yesterday (19) announced its decision to amend three clauses in the 20th Amendment Bill at the committee stage of the debate in parliament, but the dual citizenship clause was not among them.
The 20th Amendment  is to be taken up for debate tomorrow (21) and Thursday (22). (NewsWire)