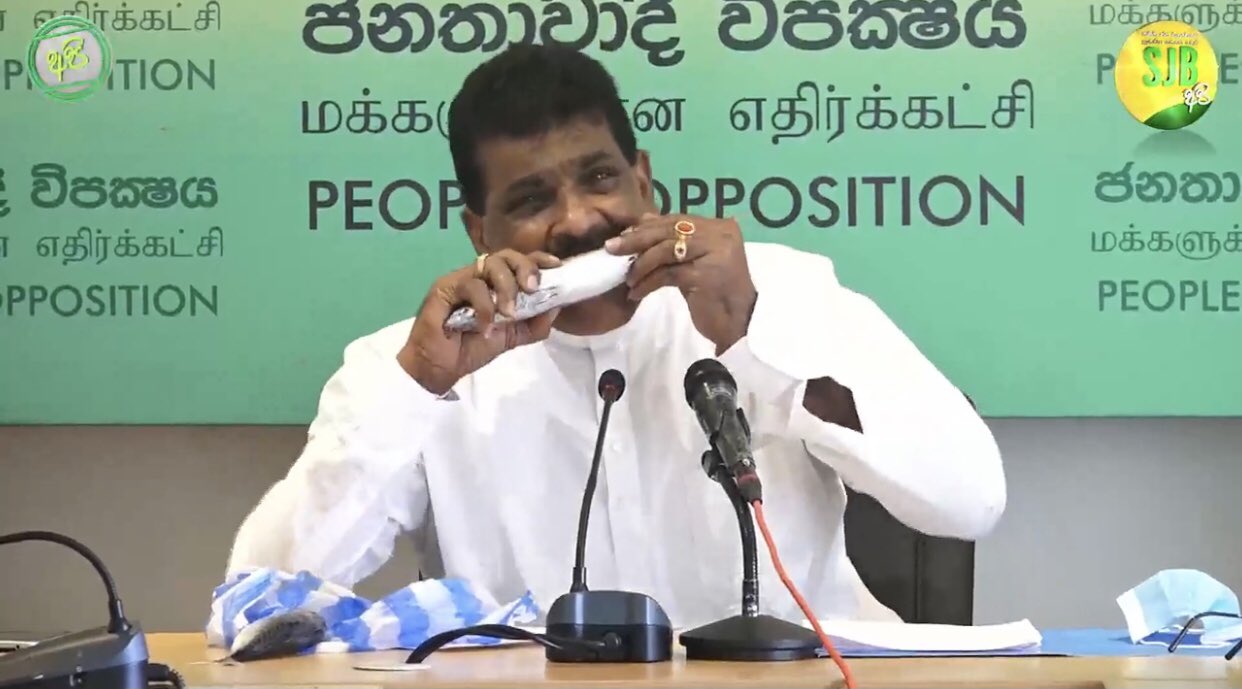 Former State Minister of Fisheries Dilip Weddarachchi has consumed raw fish in order to urge the public to purchase fish without fear.
Addressing a media briefing at the Opposition Leader's Office today, the former State Minister said that the biggest favour the public can do for the fishermen community at present is to purchase fish supplies.
Ponting out that the fishermen community has been severely affected as a result of the coronavirus outbreak, Weddarachchi said that they can only be helped by the public purchasing fish.
He further said that it was the duty of the Government and the Health Ministry to advise the public in this regard.
The former State Minister of Fisheries is reported to have consumed raw fish that was brought by him in the midst of the media briefing, where he pointed out that they were fresh raw fish. (NewsWire)