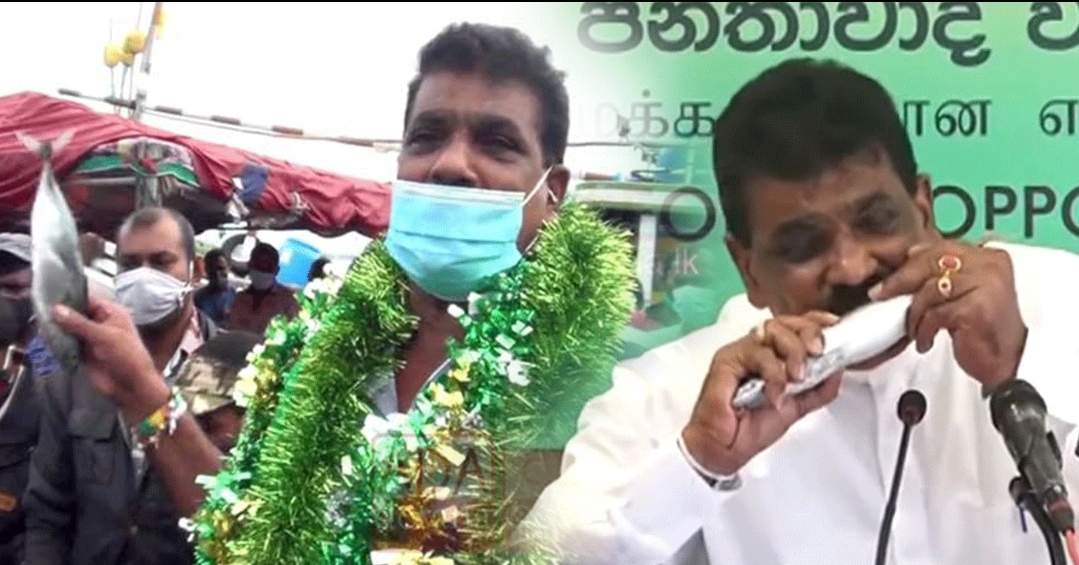 A group of Fishermen at Tangalle Fishing Harbour today organized a ceremony to welcome SJB parliamentarian Dilip Wedaarachchi.
They have stated that following the former minister's move earlier this week where he consumed raw fish during a press briefing, fishing businesses have prospered.
"Uneducated people will not understand what the MP did. He didn't ask anyone to consume raw fish, but see how that incident helped increase fish sales around the country" The fish vendors said.
The MP talking to the media stated that he ate raw fish the other day to increase confidence in the public to consume fish.
"I did that for the sake of the Fishermen. I didn't urge anyone to consume raw fish. By doing that I urged the people not to have any fear to eat fish. Today we see that the fish prices have gone up" he further added.