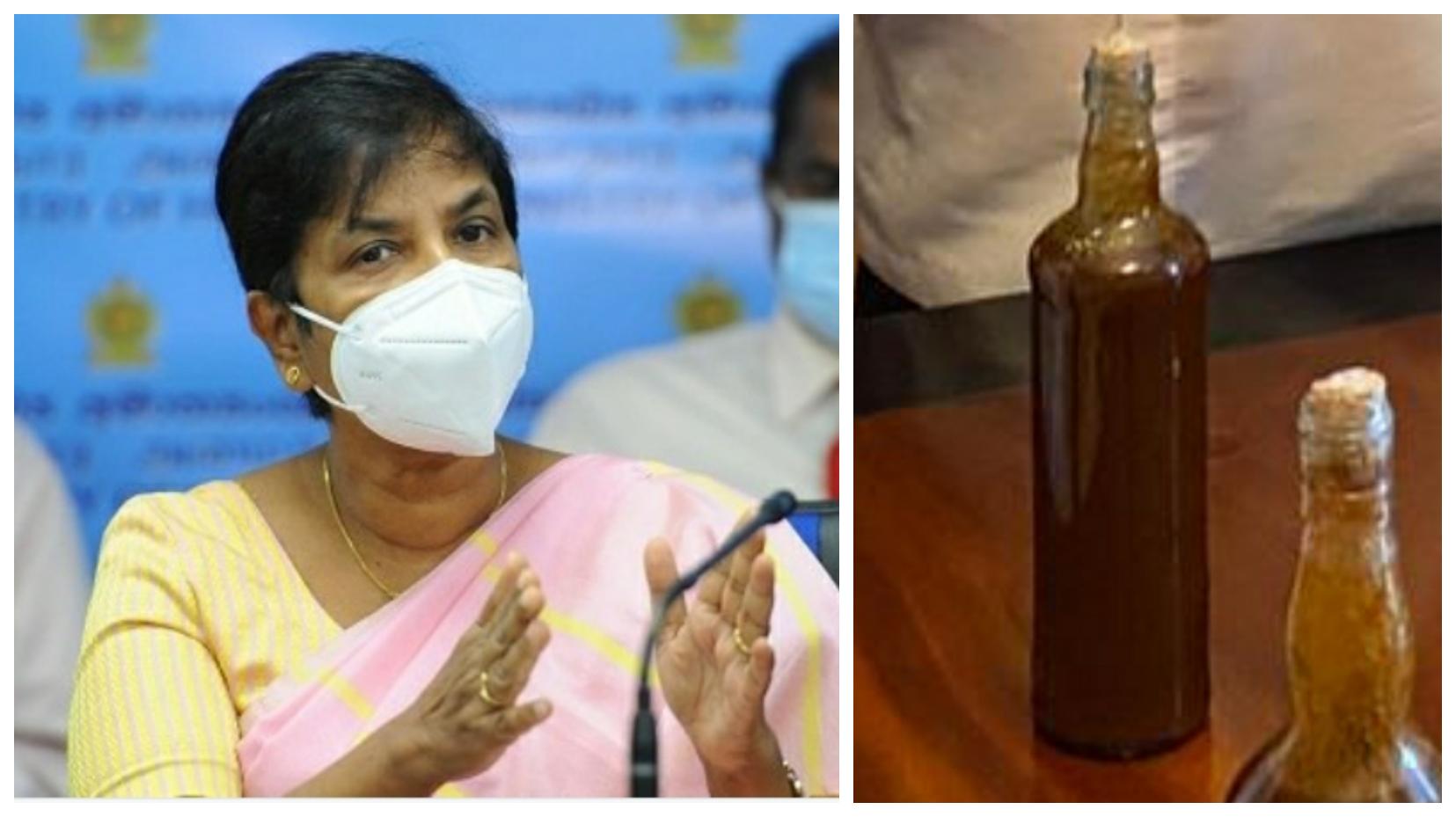 The public have been requested not to panic over receiving the locally manufactured syrup distributed by Ayurvedic practitioner Dhammika Bandara in Kegalle, until research on the medicine has been concluded.
Over thousands of people gathered in Kegalle this week to obtain a sample of the medicine, which was recently tasted by several Government officials, including Health Minister Pavithra Waniarachchi.
According to Daily Mirror, Primary Health Care, Epidemics and COVID-19 Disease Control State Minister Dr. Sudarshini Fernandopulle said the Health Ministry has agreed to conduct scientific research on the medicine following which its effectiveness will be determined.
All local and western medicines require to be registered in Sri Lanka under the National Medicines Regulatory Authority prior to distribution, she said.
Stating that research is still underway for an antidote for Covid-19, the State Minister said so far it has only been recommended that vitamin D could help combat Covid-19 by boosting immunity.
She further said that the Ayurvedic concoction by Dhammika Bandara is yet to be approved scientifically. (NewsWire)