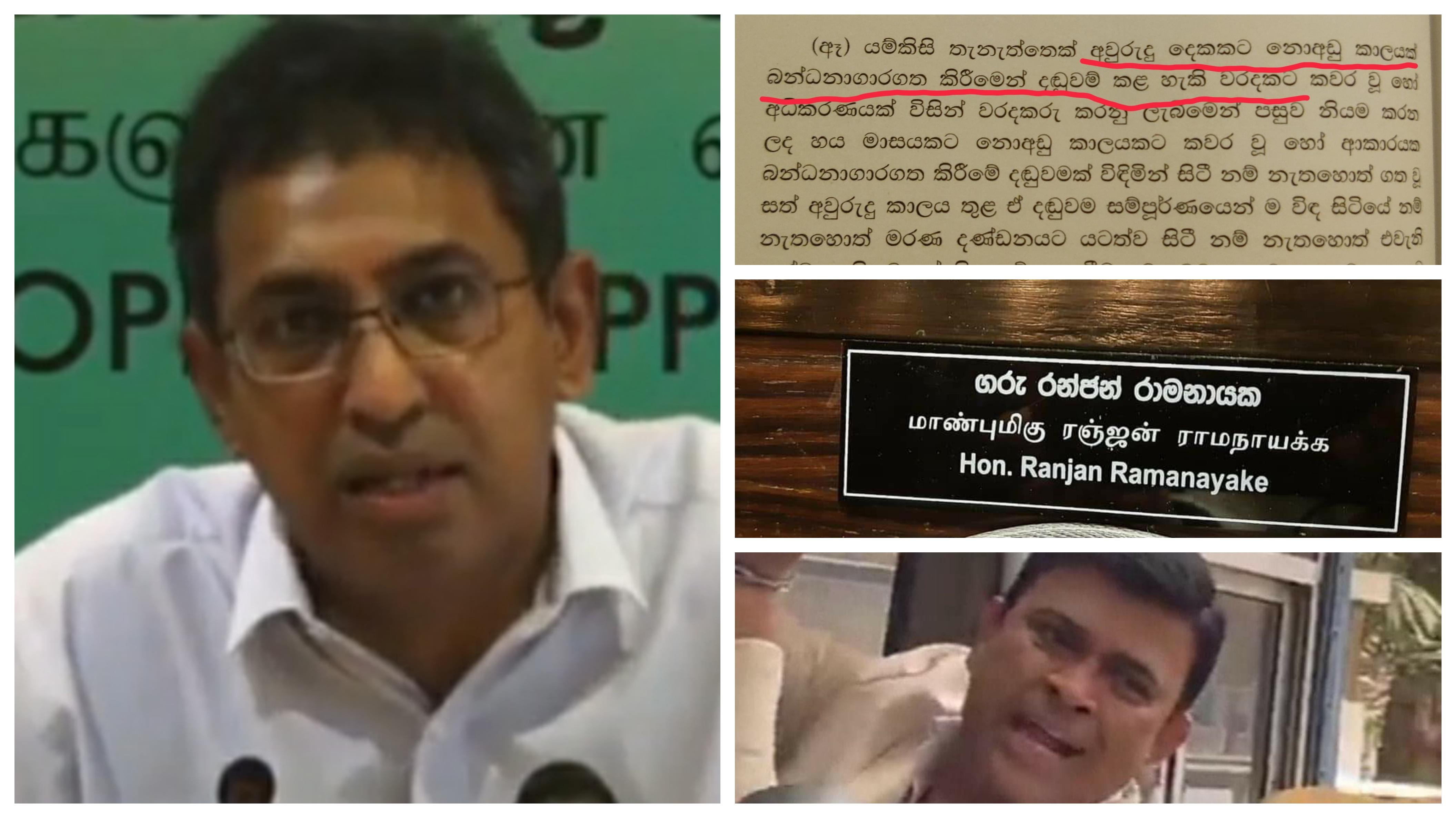 The Samagi Jana Balawegaya (SJB) says MP Ranjan Ramanayake will not lose his Parliamentary seat despite being imprisoned on charges of Contempt of Court.
Addressing the media, MP Harsha de Silva said the Constitution of Sri Lanka does not specify the term of imprisonment for Contempt of Court.
He said therefor, MP Ramanayake's imprisonment cannot be utilized to disqualify him from holding a Parliamentary seat.
The Supreme Court yesterday sentenced MP Ranjan Ramanayake to four years rigorous imprisonment over charges of slandering the judiciary.
Commenting on the matter, Lawyer Suren Fernando said Article 89(d) read with 91(1)(d) of the Constitution deals with disqualification of voters.
So, if the minimum sentence for contempt of court is not specified how will @RamanayakeR lose his seat in Parliament since for that to happen he must serve 6 mo for an "offence punishable w imprisonment for a term not less than two years" as per the #SriLanka Constitution. https://t.co/mtUq7oeGK0

— Harsha de Silva (@HarshadeSilvaMP) January 13, 2021
He said the Article makes those disqualifications applicable to those seeking election and / or functioning as MPs.
The Constitution does not provide that contempt is "an offence punishable with imprisonment for a term not less than two years".
Fernando pointed out that the Constitution does not prescribe a term of imprisonment for contempt of court.
He added that therefore, MP Ranjan Ramanayake cannot be disqualified by virtue of Article 89(d) of the Constitution, and should be entitled to continue functioning as a MP. (NewsWire)