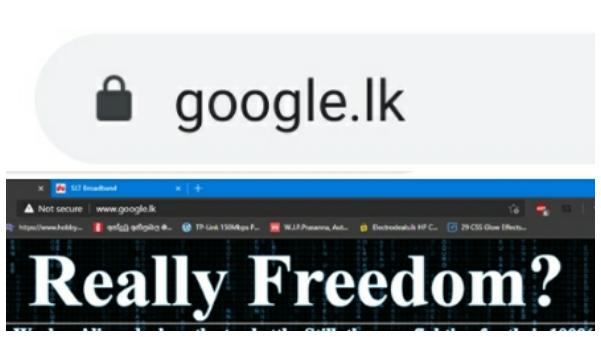 Several users in Sri Lanka have complained that Google.lk country-level domain is being redirected to another site which highlights issues faced by Tea workers in Sri Lanka.
"In what appears to be a major domain level hijack Sri Lanka traffic of Google.lk seems to be redirected to a propaganda page. Feedback received is it's a clustered issue, SLCERT is aware of the redirect & coordinating with relevant stakeholders" Cyber Security expert Asela Waidyalankara tweeted.
Telecommunications Regulatory Authority in Sri Lanka in a tweet said that certain.lk domains are currently being affected by a malicious redirection.
"With certain .lk domains currently being affected by a malicious redirection, the LK Domain registry is in the process of resolving the issue with TRC & CERT assisting. please contact https://t.co/73gFq0Qc0U on 0114216061 hotline to report any issue and for support" TRC tweeted.
Former Editor of Groundviews Sanjana Hattotuwa had posted the following tweet explaining the situation.
Others sending me images that place the redirected result as the second in search results when https://t.co/ZcqTtzH7aV is searched for. Works fine from outside of #SriLanka so this is impacting users only in the country. Domain redirect could still be propagating. #Cybersecurity pic.twitter.com/3k5CgOiMPJ

— Sanjana Hattotuwa (@sanjanah) February 6, 2021
@Google hey there https://t.co/rzpiRGaBLu hacked

— Sanik Thuransha (@stranshad) February 6, 2021