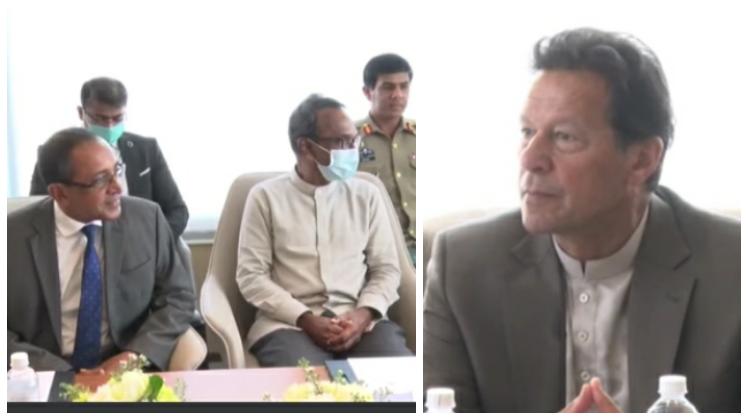 15 Parliamentarians representing the Muslim community in Sri Lanka met with Pakistan's Prime Minister Imran Khan yesterday.
The MPs met the visiting Pakistani Prime Minister at the Shangri-La Hotel in Colombo.
According to a Parliamentarian who participated in the talks, the Muslim MPs had raised the issue of burials of remains of Muslim Covid victims in Sri Lanka, among other matters.
Sri Lanka Muslim Congress (SLMC) Leader Rauff Hakeem tweeted saying he and his colleagues from several political parties had a pleasant and fruitful discussion with the Pakistan Prime Minister.
"He expressed confidence in the capacity of our Leaders to improve harmony among all Sri Lankans and address their citizens grievances with view to foster goodwill among nations," Hakeem tweeted.
SJB MPs Imthiaz Bakeer Markar and Kabir Hashim also met the Pakistan premier along with Opposition leader Sajith Premadasa.
The Opposition leader had informed the Pakistani Prime Minister about his party's view on permitting Covid burials in Sri Lanka as per the World Health Organisation's standards.
The Government of Sri Lanka has not permitted the burial of Muslim Covid victims, and continues to cremate the remains.
Imran Khan arrived in Sri Lanka yesterday on a two- day official state visit.
He held discussions with Prime Minister Mahinda Rajapaksa yesterday, while he met president Gotabaya Rajapaksa at the Presidential Secretariat today. (NewsWire)