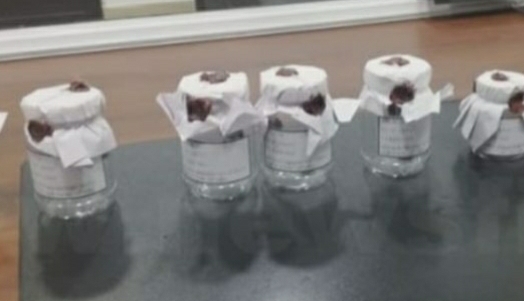 Two suspects, including an Army Soldier, have been arrested with 45kg of heroin in Horana, the Police said.
Police Spokesman Deputy Inspector General of Police (DIG) Ajith Rohana said this is the 4th largest haul of narcotics to be seized by authorities within the last 2 months.
The two suspects were arrested with the narcotics after the van they were traveling in was inspected by officers from the Anti-narcotics Vice Striking Division of Panadura under a special raid this morning.
DIG Ajith Rohana said the driver of the vehicle was found to be wearing the Army uniform, while the vehicle also contained a number plate used on Military vehicles.
The suspects have been identified as an Army Soldier currently serving the Military and a Lance Corporal who had deserted the forces.
The Police Spokesman said the seized stock of narcotics and the suspects are being escorted to the Anti-narcotics Vice Striking Division of Panadura.
Meanwhile, Army Commander General Shavendra Silva said stern action will be taken against the two suspects who were arrested with heroin.
He said action will be taken under the Military law. (NewsWire)