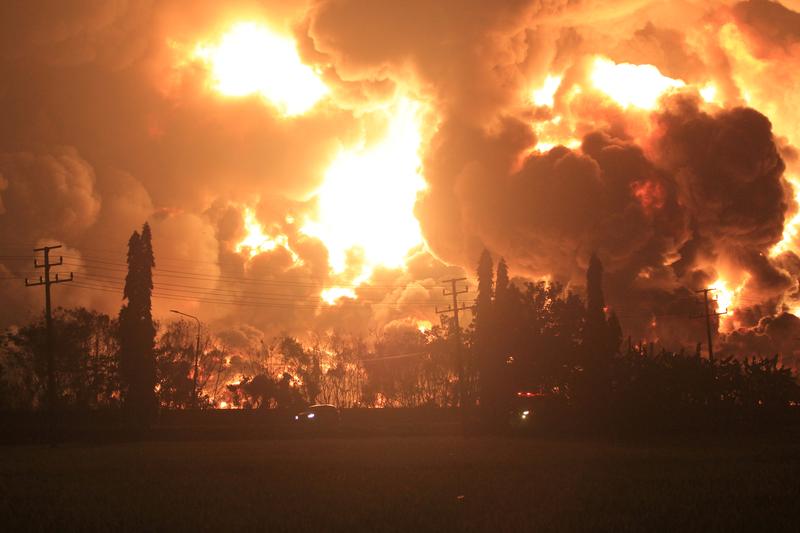 Firefighters in Indonesia are working to put out a massive fire that has broken out at one of the country's largest oil refineries.
The fire broke out at the Balongan refinery, run by state oil firm Pertamina, at 00:45 local time on Monday (17:45 GMT Sunday).
At least five people are injured and around 950 residents have been evacuated to safety. A handful of people have been reported missing.
The cause of the fire remains unclear.(BBC)
An explosion has hit the Balongan oil refinery in Indonesia's Indramayu region, local media say, as videos uploaded online show an enormous fire that users say is from the blast pic.twitter.com/gnB4kwQ5dd

— TRT World (@trtworld) March 28, 2021
SHTF – Indonesia's largest oil refinery just exploded. pic.twitter.com/JzyWYL3Xs9

— Mariska Schalekamp (@MariskaSchalek1) March 29, 2021