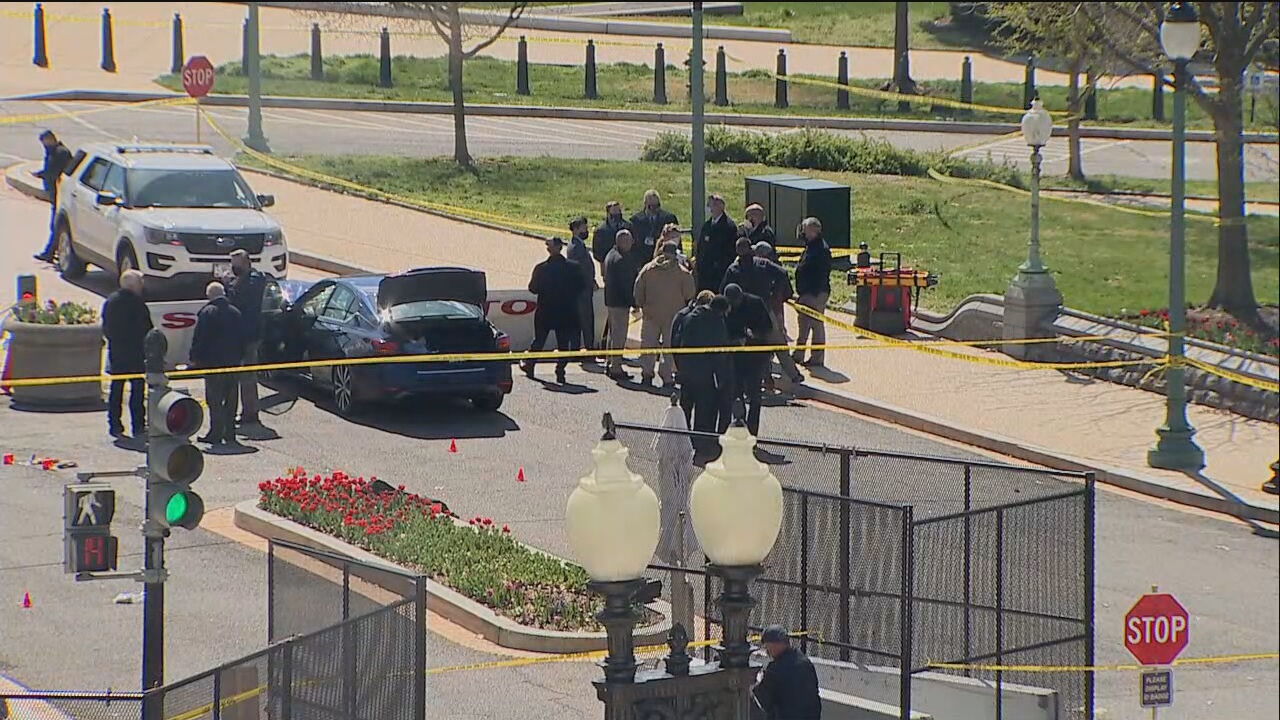 A US Capitol Police officer is dead after a man rammed his vehicle into a barrier just outside the Capitol building on Friday.
The driver of the car was shot by police and died after being taken to a hospital in critical condition. Another officer has been hospitalised with undisclosed injuries.
"The suspect rammed his car into two of our officers, and then hit the north barricade barrier. At that time the suspect exited the vehicle with a knife in hand," acting Capitol Police Chief Yogananda Pittman said.
"The suspected did start lunging toward US Capitol Police officers, at which time US Capitol Police officers fired upon the suspect," she added. "The suspect has been pronounced deceased."
"And it is with a very, very heavy heart that I announce one of our officers has succumbed to his injuries," Pittman said.
Police offered no motive for the incident but Robert Contee, the acting chief of the Metropolitan Police Department, said "it does not appear to be an ongoing threat".
Contee said it did not appear that the suspect was known to Capitol Police or the Metropolitan Police prior to the incident. (Aljazeera)