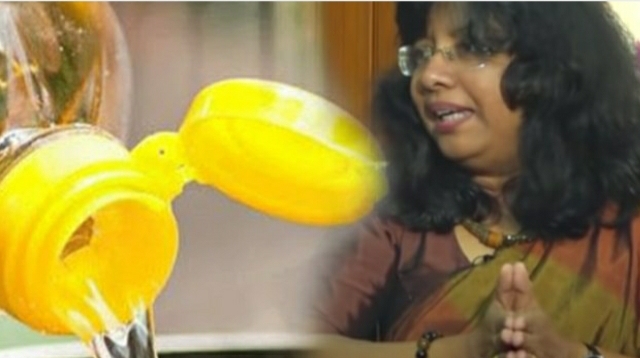 Director General of Sri Lanka Standards Institute (SLSI) Dr. Siddika Senarathne has revealed that there are several other food items which contain cancer causing toxins Aflatoxin.
Speaking to Hiru TV, she said that she would not reveal further details as it will pose a risk of those businesses and products collapsing.
She said that SLSI have taken action against these businesses.
She also said that not only coconut oil but many other food items including canned fish have been re-exported in the past after they were found to have contained harmful substances.
The Director General of SLSI further revealed that Aflatoxins are originated from mould.
In the case of coconut oil, the mould can be found in dried coconut Kernels (copra) and that aflatoxins could be found in locally produced coconut oil too, if copra with mould are used for production.
She further emphasized the need to implement strict laws and regulations to heavily penalize companies that are involved in these activities. (NewsWire)
Video : From 9.00 min onwards