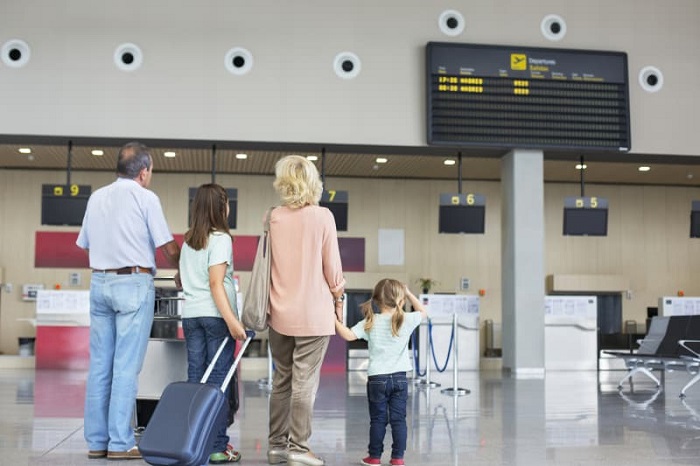 The Health Ministry has issued guidelines for vaccinated individuals travelling with children to Sri Lanka.
As per the guidelines, if the recommended doses of the COVID-19 vaccine are completed and the passenger has departed from overseas two weeks after completion of the vaccination, they will be considered as "fully vaccinated".
The Health Ministry said such passengers will not require further quarantine after arriving in Sri Lanka.
The officer in charge of the quarantine hotel/ centre or hotel Doctor at the Safe and Secure certified level-1 hotel should discharge the traveller after verifying the status of vaccination, via documents, and issue a 'discharge document'.
The Ministry said vaccinated individuals who are travelling with children below 12-years, can be discharged with the fully vaccinated traveller by adhering to specific health guidelines.
Children between two- 12 years should be subjected to an on-arrival PCR test on day one, and should have negative test results.
Children below two years will not be subjected to PCR tests after arriving in Sri Lanka and they will be discharged with fully vaccinated caretakers.
The Health Ministry said however, if the on-arrival PCR test of an accompanying traveller of the child is positive for COVID-19, the child below two-years will also be subjected to a PCR test subsequently. (NewsWire)