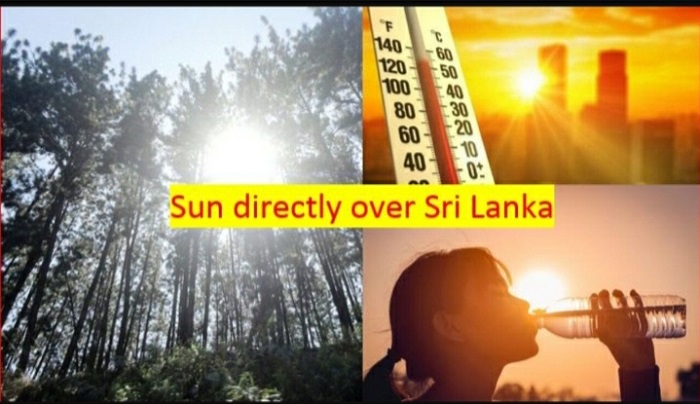 The sun is currently directly over the latitudes of Sri Lanka, and will continue to be so until the 14th of April, 2021.
The Meteorology Department said as per the apparent northward relative motion of the sun it will be directly above Sri Lanka during this period.
The nearest areas where the sun was overhead today are Colombo, Malwana, Kosgama, Sitawaka, Maldeniya, Rozella, Talawakele, Sita-Eliya, Ettampitiya, Passara, Warralanda and Paladi Kalapuwa, at around 12:13 noon.
The Department further said the sun will be directly above the Bolawatta, Wedeniya, Wattarama, Ambagamuwa, Digana, Mahawala, Galgamuwa, Ampara and Oluvil areas tomorrow (08).
The sun will be above the locations, which have been identified as the closest areas in Sri Lanka, from 12.00 noon tomorrow.
The Public have been warned to take necessary precautions in view of extreme heat during this period. (NewsWire)