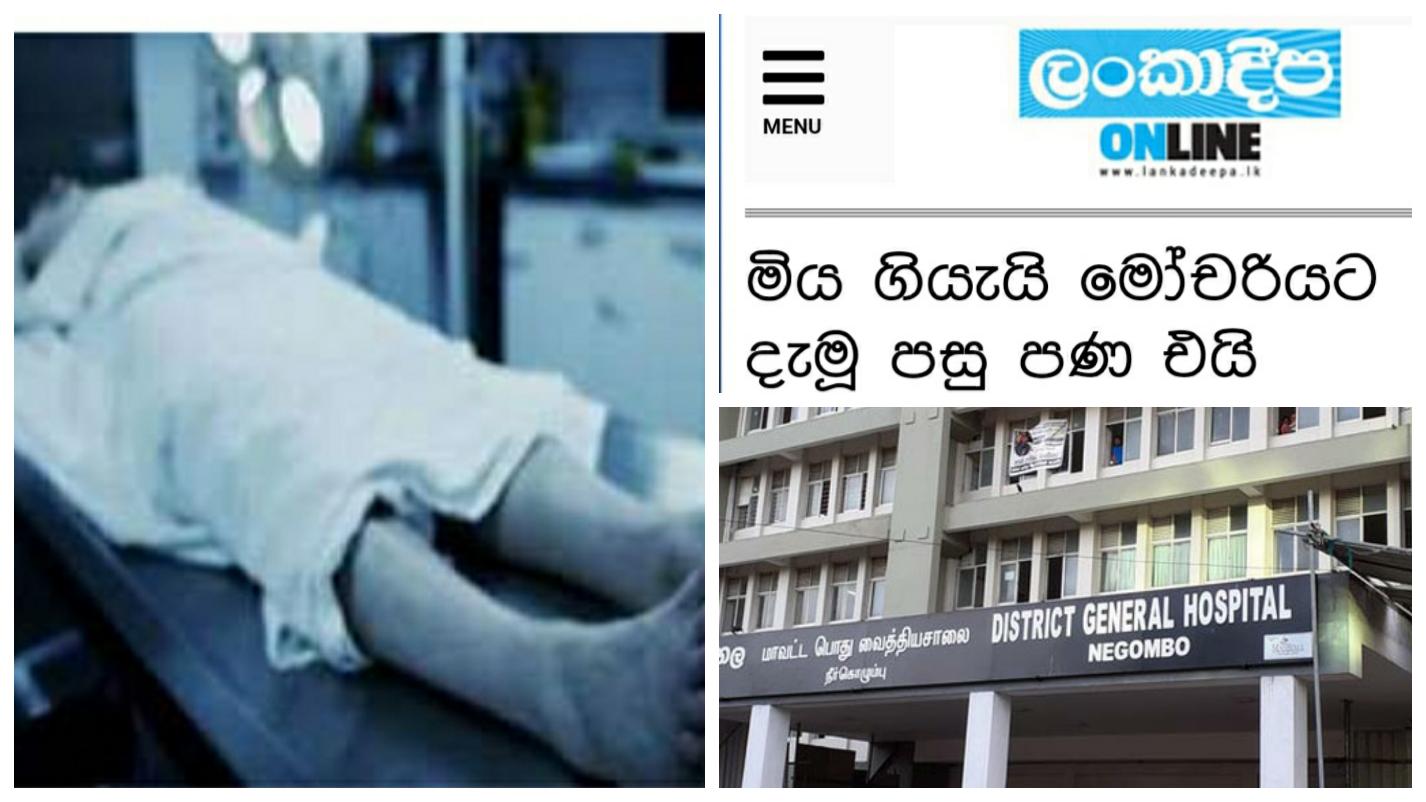 A 40-year- old fisherman from Negombo, who was pronounced dead by doctors, has turned up alive after being sent to the mortuary of the Negombo District hospital.
According to the Lankadeepa, the man who was unconscious was pronounced dead by doctors at the Out Patient Unit (OPD) of the hospital.
His body had been later transferred to the hospital mortuary.
However, he was found to be alive when his relatives had arrived at the mortuary.
The man was thereafter moved back to the hospital ward for further treatment.
Doctors have revealed that he had fallen into a coma due to low sugar in the body.
The Lankadeepa report further said that a disciplinary inquiry has been launched against the doctor who had pronounced the man dead. (NewsWire)