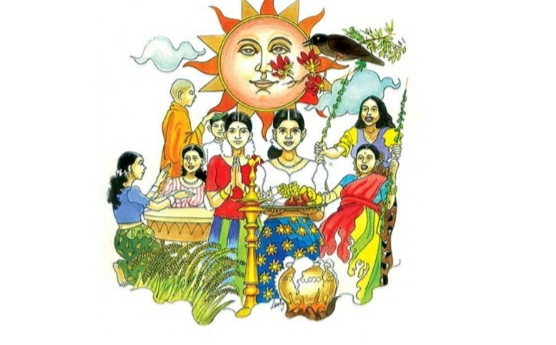 The auspicious times for the upcoming Sinhala-Tamil New Year are as follows:
Dawn of the New Year
The Sinhala-Tamil New Year will dawn on Wednesday, 14 April at 02:33 a.m.
Punya Kalaya
Punya Kalaya (inauspicious time) is from Tuesday 13 April from 08:09 p.m. to Wednesday 14 April 08.57 a.m.
Lighting the Hearth
Light the hearth at 06:17 a.m. on Wednesday 14 April, clad in green (palawan) attire and facing East, and prepare milk rice mixed with cow's milk and green gram.
Commencing Work, Transactions and Partaking of Meal
Commence Weda Elleema, Ganu Denu and Partaking of Meal at 07:41 a.m. on Wednesday 14 April, dressed in green (palawan) attire, facing East.
Anointing Oil
On Saturday 17 April at 07:16 a.m., anoint oil wearing blue and facing South.
Leaving for Work 
Leave home for work at 06:39 a.m. on Monday 19 April, dressed in white. (CeylonToday)